myLot friends.. Why do you choose them?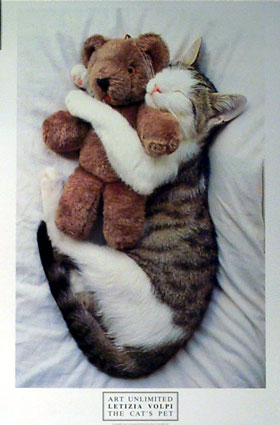 Malaysia
February 5, 2007 9:00am CST
I've been asked to approve 9 friends today.. I don't know them and I think they don't know me.. My question is why do you pick those particular members/people. Is it because you like the way they answer certain discussions or is it because you think they would be obligated to all answer all your discussion threads? For me, my choices would be people with quality responses, who i know will discuss the matter at hand intelligently and not just post "yes" or "no" answers.. What is your criteria? What would make you select someone from thousands to be your friend.. and would you be offended if your request was denied? Thoughst?
6 responses

• United States
5 Feb 07
There is a couple reasons why I would choose someone to be my friend. One thing is that I basically think they are an interesting person! I would have seen some of their responses or topics that I like to reply to because they are interesting. Another one is they give quality responses and don't just reply to my topics saying "I don't know", or "I can't help you", which I don't really care to read. They actually care about what they are writing, and like to write and help people. They don't try and just make a couple cents posting anywhere they can. And I probably would be offended if my request was denied, just because I would think they thought bad things of me!( Like the things I just posted ).

• United States
8 Feb 07
The ones that are easy to accept are on the same disucssions with me, and I've learned that they write well, and have good answers. for the rest, I look at their profile and discussions. If we seem to have something in common and I can see that I would be willing to comment on their discussions, then I accept them. I almost never aceept someone who has hundreds of friends and who I don't even know.

• Philippines
8 Feb 07
i'm still new here at mylot and i already got some friend requests and i did approve them. when adding friends, i choose those who come up with topics that i find interesting. i also ask those who give sensible, informative and helpful answers to become my friends. fortunately, they approve my friend requests. but even if they don't, i won't take it personally and just move on. =)


• Indonesia
5 Feb 07
Beside quality of the response, I choose myLot friends based on the similarity of interest, and getting easy connected when we discuss something even our arguement is different. Personaly, I would never be offended if my request was denied.

• United States
5 Feb 07
If I get a freind request, I usually look to see what questions they have posted, and see if we have similar interest. If we do, then I approve.