Did the tomb raider movies do justice to the game?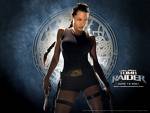 Bahrain
9 responses

• United States
26 Feb 07
1) Yes, she was. I can't think of anyone better suited to the role, actually. 2) As far as I know, yeah. I don't remember much about the games, because I never played them much, but it seems they were pretty accurate. No T-rexes in the movie, though. 3) I'm not real sure. It seems the premise of the games is Indiana Jones, feminist style, so as far as the movies go, make them less over the top. Universe-destroying artifacts are a couple of orders of magnitude higher than Christian relics. Seems there's enough mythology with the Spear of Longinus, or the Cross, or stuff like that to make some less melodramatic movies.

• United States
15 Feb 07
I had not played the game prior to seeing the movie so for me it was a good match, of Angelina Jolie as Lara Croft. It is interesting how some games are being transferred into movies. I mean the resident evil were also weren't they? I am not familiar with them as movies or games, but a friend who is a die hard game fan was critical of the movies. I think that when it comes to games and books there is always going to be a translation problem. There are aspects that while they are important to the fans of the original, they may find that a detail that is important to them will not be included because of timing issues, or the logistics of making the film.

• United States
9 Feb 07
Angelina Jolie is good as lara croft. She has the body and the chops to do the role. The movie didn't really stay true to the game. The storylines are too shallow and the writing can be better. This is usually the trap of video-game turned movie projects. Do the movie makers "re-create" the video game's storyline or should they make another story arc? There are videogame licenses that would be great movies... the key is to capture the characters perfectly and re-capture the experience and feel of the video game and translate it into the movie. a perfect example (for me) is Final Fantasy: Advent Children. It felt like a sequel to FF 7 (seven right?) and the characters and story captured the feel of the game. So directors and writers should take all these into consideration.

• Bahrain
9 Feb 07
Obviously, angelina is doing something right. i've always liked her anyway, now i haven't seen any of the final fantasy movies, or played any of the games either, but i'll take your word for it, i do believe that the movie makers should 'recreate' the video games storyline, cuz the stories of videogames are really well put together, and maybe later they can add another story arc, by just taking the basic storyline first and expanding on it, like an expansion pack (ha) or they could expand on it in the form of a sequel later, that is, ofcourse, if the movie deserves a sequel, but as such the first attempt is to get the nongamers be introduced to a game story, and us gamers would be happy as well, seeing our favorite games played out to the tee.


• France
8 Dec 07
Angelina was great aas Lara Croft or as good aas sehe could be on those movies. She gave Lara Charisma and life. You could expect more from the movies, I think the thrill ride of the game was taken literally leaving aside the fact that a movie needs its silence moments to be well done. You can just jump from one phase to the other ... you don't make a necklace of pearls without a line ;) I think she is moving out not being replaced.

• Bahrain
17 Dec 07
Yeah, you made so much sense when you said that a movie needs its silent moments too. Especially when it's a game based movie because we are so used to that silence when playing the game, and yet when the movie comes out it's flooded with unnecessary dialog.

• Craig, Alaska
3 Dec 07
I loved this movie. I have both movies. Yes Angelina did a great job playing Lara Croft. I think she's got the right looks, body and character overall done. I am so glad they picked her. I haven't played the Anniversery game yet for pc but I am trying to learn more about it before I buy it. If this is true I hear about it being like the first game just improved then it should be awesome. I love the first tomb raider that came out. I had a playstation back then and played it. I only have a pc now.

• Bahrain
17 Dec 07
Yeah, it's true, tomb raider anniversary is almost exactly like the first one, but only improved graphics wise and in other areas too. I finished it some time back, when it first came out, and enjoyed it a lot. Although the series is not one of my favorites, but I still look forward to all the tomb raider games.

• Italy
20 Jun 07
Angelina was a good Lara Croft, but the films don't do justice to the game. The films are ordinary, but the game is not ordinary.

• Philippines
12 Feb 07
yes, it does, Angelina Jolie became my favorite actress because of this movie.

• Philippines
25 Aug 08
same here. hehe! and in my opinion, yea, she was the perfect lara croft. -not just the look and the whole package, but the acting as well. although some scenes are acted out by her double, her acting was still fantastic. i love TR :)

• Romania
26 Feb 07
I think Angelina did great in the movie and the role really fits her . Now about the movie . . . I don't know . . . it needs some improvements . But I think it's impossible for the movie to stay true to the game . . . the game it's too complex and too good :))