Help me figure out this cookie cutter!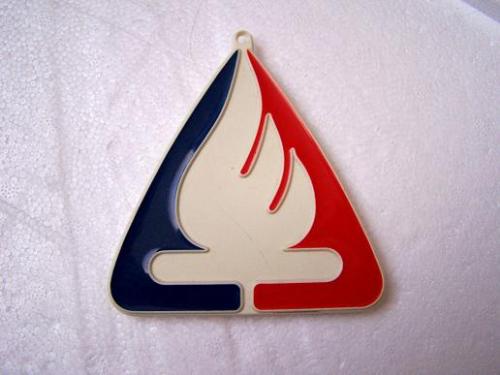 United States
February 9, 2007 2:02pm CST
I found an box of antiques and this cookie cutter was in it. It is white plastic triangular cookiecutter with red flames on one side and a little hanger ontop. If you have seem this before or have some clue what organization it is from please tell me! Thanks so much!
7 responses

• United States
9 Feb 07
I'm thinking it might be Campfire Girls. I'm looking into it.I'll let you know what I come up with.

• Australia
11 Feb 07
Are you sure its a cookie cutter? It could be a stamp or play-dough imprinter for the kids to play with, sometimes they get mixed up with cookie cutters. I collect unusual cookie cutters (only old metal ones) I've not seen anything like it here in the Aus so sorry I cant help anymore than it being a stamp imprinter, sorry.


•
10 Feb 07
I have no idea. Never seen one like that. It looks like you can make campfire shaped cookies with it, but as to why one would want to, I have no idea. Very strange in deed.


•
9 Feb 07
LOL Thats got me puzzled too! The only two things I could come up with! Is it s Campfire to do with the Guides or Scout movment! Or Could it be something to reperesent the Olympic Flame! Just going on the colour scheme! There just seems to be some sort of Patriotic feeling to it! other than these two sugestions I would be cluless. Lynn-Marie