what is your zodiac sign?

Philippines
9 responses


• India
12 Feb 07
I think you are saying yourself Aries according sun's position on your horoscope. According to that thought I am Scorpion. But according to ascent in horoscope I am Aries.


• Italy
13 Mar 07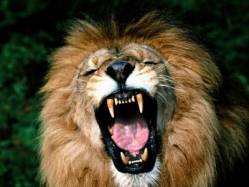 Iìm a lion ( femele)Leo - July 23 to August 22 Symbol: the Lion A fire sign, ruled by the Sun and symbolised by the lion, the king of the jungle, this is the most egotistical, proud and ostentatious of all the signs. At their best creative, artistic, colourful, generous, honest, warm hearted and natural leaders, Leonians can easily cross the line into being excessively vain, flamboyant, extravagant and selfish. They require an audience and even quiet Leos contrive to make an impression, judging their own behaviour as reflected in the mirror of audience response. The myth of Leo is the myth of the king, but in all true kingship personal power is balanced by obligations and duties.