Oven Temp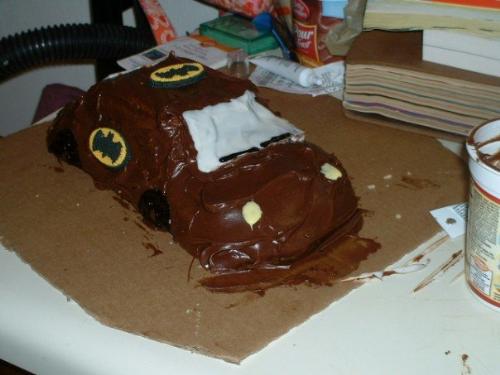 United States
February 12, 2007 10:11pm CST
I have this car shaped cake pan. Every time I use it, the center of the cake does not get anywhere near done, but the edges are pretty decent. Do I need to decrease my oven temperature? Also, I use apple sauce instead of oil, do you think that is affecting the cooking time?
5 responses

• Canada
13 Feb 07
It might be the applesauce, because you are adding a texture ingredient that is heavier than the oil.( the recipe will resemble a banana cake batter) And the cake cake pan looks deeper in the middle then the sides. I would leave the oven temp. the same just increase the bake time. use a toothpick every 5-6 minutes to check for doneness

• United States
13 Feb 07
If you are useing special cake pans, it is wiser to keep to the recipe and no subsitutions. The oil helps lift the cake out of the pan and applesauce is too runny. As for your center, without the applesauce, reduce your temp by 25 degree F. The cake will then evenly bake.

•
13 Feb 07
I think you need to lower the temperature of the oven or perhaps move it to a lower shelf. I'm a very impatient cook and tend to whack things on high and the outside is always burnt long before the middle is cooked LOL. I don't know about the apple sauce as I have never heard of that before. What recipie do you use?

• United States
13 Feb 07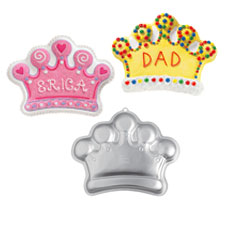 If you have an oven thermometer you can use that to see if you are getting the right temp inside the oven. When we moved ours it knocked the calibration all out of whack. The applesauce could have something to with it too. What I do in that situation is to rotate the pan a couple of times while it is baking. I'm attaching a picture of a crown pan that I used for Annabelle's Princess Party, I had that "not done in the middle" situation too. My solution, scoop out what wasn't done and slap some pudding inside it then cover it with a thin layer of plain cake. When it was frosted it looked great LOL

• United States
14 Feb 07
I've used applesauce before and not had a problem using a regular cake pan. I'm not sure about the shaped ones though. I would try turning the temperature down just a little and see how that works. I'm not sure, but my guess would be that it may need to cook longer at a slightly lower temperature.