Did you see Hannibal Rising? Did you like it?

United States
February 13, 2007 9:41am CST
I just saw it this past weekend. I liked the movie. I think it provides great insight into why Hannibal snapped and became the person he is in the other movies. I do think that it was too bloody though and they could've left a lot more to the imagination.
6 responses

• India
13 Feb 07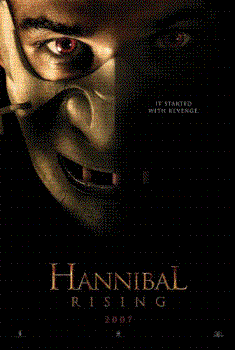 i really enjoyed the previous movies and i cant wait to watch the new movie.i ll be going to the movie this week end and i heard the reviews were good too.so i guess it ll be worth watching.i am a die hard fan of Hannibal Lecter.thanks for your review about the movie.

• Italy
13 Feb 07
I haven't see this movie, I'll go to cinema next sunday, but my friends like it

• India
25 Nov 12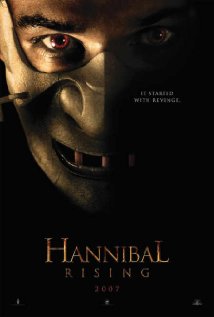 I haven't seen Hannibal Rising because Gaspard Ulliel replace the role of Anthony Hopkins as Hannibal Lecter and I didn't want to take away that tole to someone else ....

• United States
14 Feb 07
Many horror movies show too much rather than leave it up to the imagination. Blood and gore is overused. The only Hannibal movie I have seen is Silence of the Lambs. That was enough for me. Not sure if I will see this one or not.

• Philippines
14 Feb 07
My husband and i watched it last night (Feb. 13). It is a must-see movie to those who watched Silence of the Lambs, Red Dragon and Hannibal. The movie is a prequel to the other 3 movies mentioned. This movie shown how Hannibal Lecter became a cannibal.

• United States
13 Feb 07
I haven't seen it and I probably won't until it comes out on video. I loved Silence of the Lambs, but the other one I hated.