Slim Dusty - the most famous Aussie singer.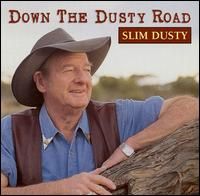 Australia
February 18, 2007 10:44pm CST
Has anyone heard of this famous Australian singer. Some songs written by Slim in the 1940's were recently discovered, a few years after his death. As a teenager he had already selected his stage name, Slim Dusty, and went on to be the most decorated country singer this country has ever had. He has created records that may never be broken in the Australian music industry. Does anyone outside of OZ know him? Some of his most famous songs are Waltzing Matilda, A Pub with no Beer and There's a Red Back on the Toilet Seat.
1 response

•
12 May 07
yeah good old slim, he released something lik 100 albums in his life time. I was never a huge fan of the music of his I heard, a little too novelty country for my liking (why is this in the Johnny Cash section by the way) but he was definitely an icon. Oh and Waltzing Matilda was not his song. It's actually by Banjo Patterson I think - he's just one of the many Australian artists to sing out alternative national anthem.