do you think cats have a soul?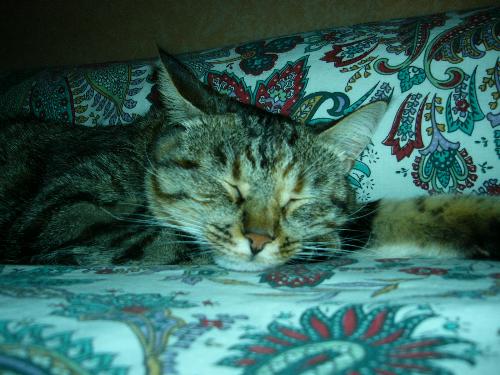 Italy
February 23, 2007 1:17pm CST
I think so, I am sure my cat has a soul and she is very close to a human being. She communicate with us, she let us know what she wants, what she feels and how she feels. i am also sure she understands what we say. she is very intelligent and i love watching her while she sleeps and she dreams too, i understand it because i see her moving the eyes and moustaches, she's adorable! what do you think about?
6 responses


•
23 Feb 07
Definately, i believe that all sentient, living, breathing beings have a soul. My cats has a very special little soul, a beautiful and delicate one. She communicates with us too, in fact i think she understand us better than we do her. She has hery own lovely little personality and of course she is very intelligent, as i belive all cats to be. I also think cats are very perceptive, like have you noticed that they don't like being lauhged at becuase it offends their dignity? They udnerstand much more than we sometimes give them credit for.


• Italy
23 Feb 07
yes,i think every animals have a soul..i have a cat very smart and intelligent.

• Israel
23 Feb 07
i am sure cats have a soul and also a personality every cat has his own charecteristics and nature. my cat for example is quiet and shy and my friend's cat is "talking" all the time and very active.