Does deja vu really exist? Or is it illusions?

Hong Kong
February 24, 2007 11:49pm CST
About 3 years ago, my wife and I visited Europe on tour. I found one of the road in Milan very familiar. It was as if I had been there and I knew the fixture. But actually that was the first I had ever been in Europe. The recent film played by Denzel Washington and an episode in the TV series Lost use deja vu as the main theme, this cause me to remember about the experience I had in Europe. Now what I found about deja vu from some reports is that this a common phenomenon. Many people do have such experience. Is it just the trick of the mind or is it a kind unexplainable ability of our mind? Please tell me your experience on the phenomenon? or what you know about such kind of ability?
6 responses

•
5 Mar 07
Really good question, though I may be exploding your myth here... Deja Vu is indeed French for 'already seen'. The explanation I have heard is that it is basically a slowing down of the signals in the synapses of your brain which causes the memory to 'see' something a split second before the brain comprehends it. This typically happens when you are really tired. So you comprehend a yellow bus, but your memory has already registered the yellow bus, so it flags up a recognition... 'I've seen that before' says your memory... Whereas normally you would comprehend the yellow bus and THEN log it as memory. On the few times this has happened to me, I know how real it can feel, but try as I might, I can never PREDICT what is going to happen - I just 'recognise' what has already happened - If you analyse the same situations for yourself you will find that this accounts for pretty much all standard Deja vu experiences. I'm not ruling out visions and dreams as real experiences people have, but when it comes to Deja Vu experiences, I found this explanation to be true...

• Hong Kong
12 Mar 07
Wow, now I got it this French word means "already seen". And it is actually a slowing of signals in our brain. So, people experiencing the phenomenon do not experience certain circumstances beforehand.

• Palatka, Florida
25 Feb 07
Yeah this happenes to me all the time. Since I was six years old. I went with my parents to a mans house. My parents both said we had never been there, I swore that we had been there before. I am not sure if I had had dreamed it or what. I still do this same thing from time to time. I guess it is deja vu. I think it is real.

• Hong Kong
25 Feb 07
Deja vu is a new word to me. I mean we have the wording with similar meaning. Is it a French word?

•
25 Feb 07
I don't know the art or sciencetific explaination behind it,but I do know it happen sometime. For me though it happen when I am too exited about something that I know it might happen good example of this will be my wedding day. I think the reason people experiencing Dejavu is because they are just too curious of what might hapen and think about it too much and of course it hapen eventually....xxx

• Hong Kong
25 Feb 07
Whatever the scientists say, I don't care. I just consider deja vu has some kind of explainable mysteries other than just recollections of memories we forget.

• Indonesia
25 Feb 07
its really happend on me , and all of it seem real. i also sometime if i want something and im thingking of ii, sudenly its become reality. maybe i have six sense..

• Hong Kong
25 Feb 07
Information about deja vu I found from some websites states that scientists estimate that the feeling of déjà vu is an anomaly of memory. What we experience in the situation is actually over lapping recollections of short term and long memory.

• India
25 Feb 07
these things happen with me too. i feel like i had heard things earlier than they were said. i meet people who claim i have never met before but deep inside i know that i have met them. its hard to explain but we have the power to see things in the future.

• Hong Kong
25 Feb 07
There are actually many thing in the world which we just don't how to explain. What is the science behind deja vu? I just want to know.

• United States
25 Feb 07
I have driven in cities where I knew how to get where I needed to go - but I had never been there before. I have met people that I felt I knew them for a lifetime - but we just met. I think Deja Vu really exists - and it is past memories - from previous lives. This really diverts from my Catholic upbringing - but I read someplace that almost 40 percent of all Catholics believe in reincarnation.

• Hong Kong
25 Feb 07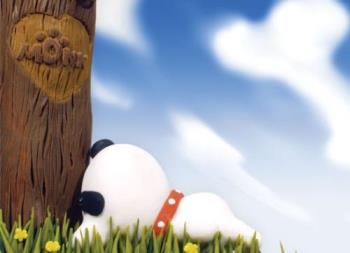 I wonder how our brain creates familiar views or situation we never have seen before. When I am in such a trance, I think I am daydreaming.