Peter Petrelli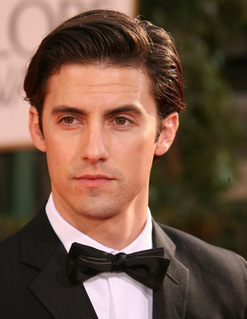 United States
February 25, 2007 7:11am CST
I think he is most likely the strongest hero of them all. I'm aware that Sylar is pretty damn strong, but I think Peter is even stronger. It seems like Sylar has to actually eat other Heroes brains in order for him to adsorb their abilities. Well, Peter seems like he just has to be around someone to asorb their power. That makes him the strongest character in my opinion. What do you all think about this?
5 responses


• Belgium
25 Feb 07
Not true...I think peter needs to come in contact with another hero when he/she is using their ability to copy that. AND after that peter doesn't need them to be near. He needs to remember his feelings when he was with them...and while thinking abt that he can use that power (this was stated in ep16 if I'm not mistaken). ~MSD~

• United States
4 Mar 07
To be Honest i think that he is the strongest i mean before they made us think that he had to actually be around a heroe to use their powers now we find that he can channel them no matter how close or far he is. I think that him controling the powers is the main issue because in the scene where they showed him blowing up all the heroes where there well almost all of them and i think that he just didn't know how to control them. But now that he is learning how to i think he may be able to turn some of them off and like use one or two at a time. I really like peter i think he is the most awesome of all the characters how ever i think my second favorite is claire.

• Brazil
4 Mar 07
On the newer episodes it's proved that Peter doesn't need to be around anyone to use their abilities, I think he just need a first-contact ;) Sylar has the power to learn how things work, but he needs to get into it's mechanism to learn it (when talking about humans, the mechanism is the brain)... So I think Peter owns Sylar now, unless Sylar has some other unknow power xD

• United States
2 Mar 07
I agree with you, Peter needs to be around with another person who have power to adapt the same power. I am thinking if and when Peter be faced with Sylar, he would be able to matched Sylar's power and then it will all boils down to the good and evil. We all know that the good always win. In the show, he's character is becoming stronger. He is now learning better to control his power.

• India
1 Mar 07
Hasnt anyone thought why peter hasnt absorbed sylar's powers...does that make sylar more powerful and give him an edge