after the wedding....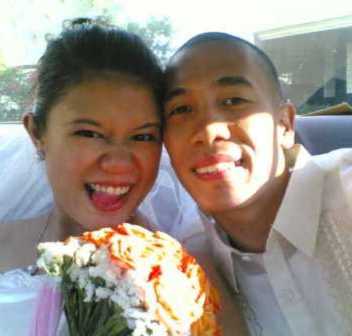 Philippines
February 26, 2007 9:49pm CST
we were able to have a solemn wedding last sat. the food was great and was enough for everyone. the day before was really tiring even the day itself because it was me who did the flower arrangement for the church isle to cut expenses. but everything is worth it i guess because it feels good to get married with the one you love and having God as your witness. Now... after the wedding I am still burried under financial burden thanks to my mom's pressure... I had to loan from some of my friends. I'm lloking for a financing company so I can loan again and pay my friends and then at least I can just pay the company on a monthly basis. It feels pathetic though... tiring... stressful! Imagine starting our new life with debts! But whenever I think of my husband and our coming baby... I am so thankful for the biggest blessing. Yes I am really having a hard time dealing with finances especially because of the fact that I had to follow my mom to get into this church wedding thing, well infact we're civily married already... but what's been done is done already... I'm just so glad that I have my husband to love me.
4 responses

• Australia
27 Feb 07
When I got married i was working full time but being paid as a casual staff member.My hubby had just finished uni and had finished working part time to start work in his new career. My wedding would of cost $5000 maximum and I had a fabulous day. Weddings dont need to be expense to be nice. I didnt wantto start my marriage with a debt, to me thats just starting on the wrong foot. I think people like the big wedding because it is only once in your life, but the debt afterwards can be huge. Some people could put a deposit on a house, go around the world first class or buy a car with what they spend on their wedding. Its a shame to see people in debt after their big day. The only thing i would of change about my day is instead of a car i would of had a horse and cart (cost approx $2,500 thats why i didnt have one). I wish you the best with the baby and am glad you are happy. Try not to worry too much about your debt. just chip away at it and it will be gone before you know it

• Philippines
27 Feb 07
the wedding wasn't really grand... but here in the philippines even if you want it simple you have to be ready for especially when it comes with the food. you have to prepare a lot because even if you invite a few, you will be surprised to see that the people who came is more than expected... i guess that's part of our culture... when you invite someone here, expect that they will also invite someone else you know... it's like doing the inviting for you. So even if you choose the people to invite... you still have to prepare. I am thinking I could have invested that money for a house or even a small business. But it's been done already and I'm really figuring out a way to get myself out of this.

• Ireland
27 Feb 07
Congratulations on your wedding and I hope you and your husband will be very happy together. Lots of people go into debt for weddings and they manage to pull through, as I am sure you will. Best of luck to both of you.

• Quezon City, Philippines
27 Feb 07
Congratulations and I would say you survived the ordeal. Well right now the best thing to do it since you are indebted heavily I would suggest that you let your husband help a little bit. I guess he wouldn't mind helping you since you both enjoyed the wedding so its ok for him to share some of the burden. I just hope that he would understand your situation. You still have one more thing to prepapre for financially and that is your incoming child. So don't let those stresses affect you coz your baby might absorbed that or something. You should have less pressure to bear since having a child is already as stressful as your overflowing debts. If would be better if you could clear your debts right before you give birth since this is just another set of financial pressures you have to face.

• Canada
27 Feb 07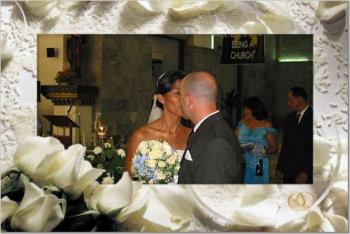 Well, im glad you are happy though. Thats whats important. But i wouldnt have done what you did though and risk being in debted and buried with it after marriage for the sake of the whole "grand wedding" thing.:) but anyway, i know wedding preparations is so tiring and stressful and i would know since i too was a hands on bride. And werent you glad it was over?:) But unfortuantely another problem to handle huh?:) Good luck on your new married life and baby!:)