Save the last dance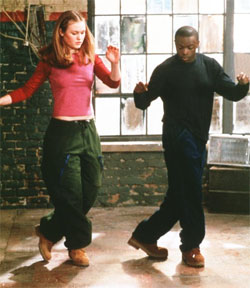 February 28, 2007 10:03am CST
I think that save the last dance is one of the best films that i have seen Julia stiles in in years. The film itself shows how much effort people try and put into their college and their hobbies entwined. It also protrays various different teenage lifestyles that one can pick up in their area. For example Crime, Doctor, Dancer, Designer, teenage mothers.
4 responses


• United States
23 Mar 07
I loved it. It was awesome. The music and actors/actresses were great. And I agree with what you said too.

• United States
12 Mar 07
This is one of my favorite movies. I've always had an interest in movies with a dance theme. And, it's the only movie I really like Julia Stiles in, although I haven't seen her in that many others.

• Andorra
1 Mar 07
I agree. I think that this film is really good. Not only is the soundtrack brilliant, but they picked very good actors for the parts. They are all played very well. Especially Julia Stiles. She is a very talented Actress and i have so many dvds with her in.