what country you like more?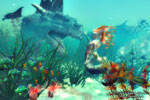 Romania
March 1, 2007 4:45am CST
i like japan is the best.you must see if you dont now.
3 responses

• United States
3 Mar 07
I heart my Italy but I also love England. I want to go to France, Japan, and a few others. I really want to see London, Paris, maybe Tokyo, I'm sure there will be something going on anywhere I go. LOL! Just a little Hilary Duff shout out. You Duff Buffs got it I'm sure.

• United States
2 Mar 07
I have to say that I like Japan too. Within a minute, you can walk in a crosswalk with 100,000 people, go one block and turn into a little lot with a quiet temple, trees and fountain and find restful serenity. And I love the food, especially the department store basements where they sell every food imaginable of the highest quality (and sometimes the highest price too).

• Romania
2 Mar 07
yes in Tokio are so many people but i like this and if you like the food you can yeat with 1$ all what you want.You can chose what you want and how much you want.So is expensive only in some paces.


• Romania
1 Mar 07
i was in Italy one year and is nice there.i like much pizza so italy is perfect for me.I now portugal only from pictures and tv but i m sure is very intersting country.what is the most important city there?