Do mothers always know best?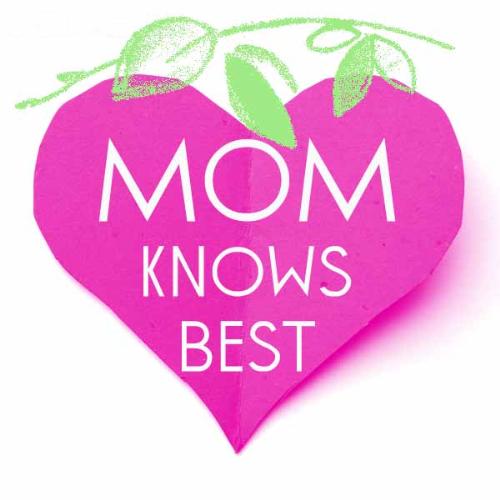 Philippines
March 1, 2007 2:27pm CST
I caught myself saying this line a lot lately when I'm talking to my five year old: "Mom, knows best!" Sometimes children can be so inquisitive that they load you with the why? questions that never end. So when I run out of answers or reasons why she should wear this, why she should brush her teeth, why she should study, etc. I just say this famous line and the conversation stops from there. She has so much faith in me that she doesn't argue anymore when I say that. But do mothers always know best? I believe that we do know what's in the best interest of our kids and we work hard and dream to give them the best of everything. But for some mothers, the idea of what's best gets twisted in a way that harms the child in the process. Remember the story of a mom who hired someone to kidnap/kill her daughter's toughest competition in cheerleading? Twisted, isn't it? Please tell me what you think. For mothers, do you always know what's best for your child? For everyone else, do you believe that your mother always know what's best for you?
3 responses

• Philippines
2 Mar 07
There are times that mothers are just being too knowledgeable with their kids. Of course, we are older than them and we'll say that I know more than you do, but our children are in a different generation and what we think is good for them might not be applicable to the generation they are in right now. It's very hard to be a mother. There are really circumstances that lead us to dictate our children but we always have to take into consideration their feelings and views. Communication plays an important role in a family, it is always best to talk and listen to our children. They too at times can helped us open our views on some aspects of life.

• India
6 Mar 07
Well with the changing times it is not always that the mother knows the best. It is true that a mother has the best interest of her children at heart but they may not be in accordance with the existing times. That is why this generation gap thing is there.

• Philippines
27 Mar 07
You are right, children now knows how to defend themseves and their rights. With the relationship I have with my daughter, I'd like to be her friend and mother all at the same time so as not to have that much of a generation gap. I think it's kinda cool too. :)

• United States
1 Mar 07
No, I don't always know what's best for my child. But as you said, I have the best intentions for my child. So when I don't know the answer to something, I try to find someone who does. But I am of the mind that I am not my child's friend, I'm his parent. He doesn't need to know why about every little thing, he just knows that I'm the boss. When you get a job, you can express your opinion or ask questions, but in the end you have to do what your boss tells you or you'll get fired. The equivalent for my son is he has to do what I say or get punished. Your daughter is five? Don't be too hard on yourself for saying "Moms know best" or my favorite "Because I said so." We have lives too, and we can get caught up in the "little things" that we won't even remember in a week. As the parent, you see the bigger picture.