What was your most memorable Trip?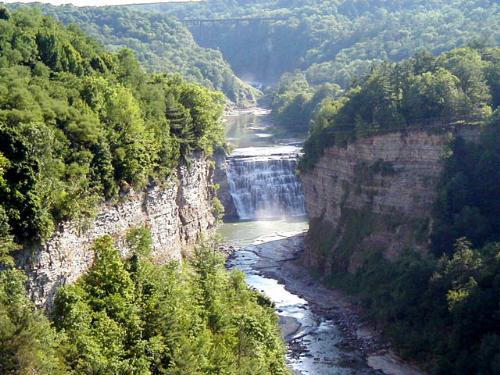 United States
March 1, 2007 5:40pm CST
What vacation or trip was your most memorable? was it a good memory or not so good? What did you do, or what happened that made it so memorable? Were you a child or an adult when you took this trip? I have gone on some wonderful trips in my life, as travel used to be affordable and a pasttime my father loved. It is very memorable when he took us up through Central America from the Panama Canal Zone to North Eastern USA. visiting all those little countries of Central America is forever engrained on my mind and heart. But, letchworth state park (aka the grand canyon of the east) in Upstate NY has got very special meaning to me because it was there that my beloved husband purposed marriage, under the moonlight.
3 responses

• Canada
2 Mar 07
We also do a lot of traveling,have been all across Canada,and all the western states.We have gone south to Yuma,and also to Texas in the winter quite a few times they both have there advantages. we also have spent a lot of time out at the coast in BC or on Vancouver Island.Not to fond of going to the little Islands as I really feel cut off.

• United States
1 Mar 07
Wow that sure is a breathtaking picture that you showed. I think the best trip was when I went to Paris for a month to spend time with my fiance, who was working there at that time. I loved Paris. It's a romantic city and very pedestrian friendly, lots of beautiful architecture and attractions. See why can't the US be as quaint as Europe? Spending a month in Paris wasn't enough. Too many things to see and not enough time!

• Cebu City, Philippines
1 Mar 07
WOw thats very romantic, proposed marriage under the moonlight. Thats indeed a sight to see. My most memeorable trip was 4 years ago, me and my friends went out for an island adventure and it was by far the best experience to date. We went island hopping, visites the tourist spots there and even went to the hot sring which was the most soothing experience in all the resorts we went to that particular island. the name of the is land is Camiguin.