Another day, Another dollar..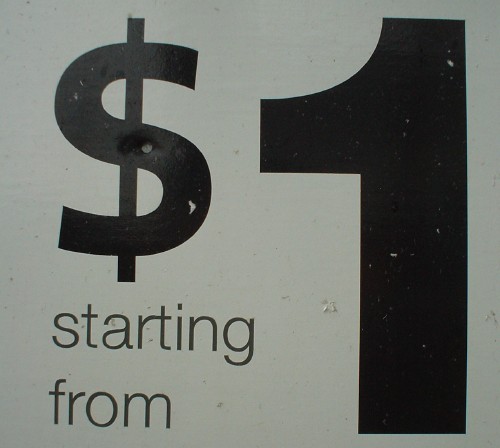 India
March 1, 2007 5:44pm CST
Here we are, gathered once again here to unleash our thoughts and expect few to respond to these reasonings with valuable inputs and all the way make lots of cents with something to chew on.It sure is easy and fun making money here.Some may make few cents,some may make few dollars and few may make gobs of it.Infact i'd account anyone well paid if he/she gives in a quality time here.Anybody can make a dollar in just two hours i'd figured out and have fun too.Can you?Are you having fun?
4 responses

• United States
1 Mar 07
I always have fun in here. I get lots of great information on a lot of things. Some post i dont understan why they post them like...What color is your hair. Do you like making love in the morning or the evenings. Why wpuld someone whant to know that?.

• Cebu City, Philippines
1 Mar 07
Yes, yes, It has become a habit of opening mylot every morning and read and post then read and post, sometimes post and post. I post and post when I ran out of new ideas for discussions. I make it a point to have an all original discussion that would be very intersting to other mylot memebers as well. So have a nice day and keep the posts flowing.

• Philippines
2 Mar 07
Im having fun, i learned a lot from this site, sometimes i forget that i have to earn because there is this really interesting topic i want to grow on and forget about the earning thing. Have you been paid anyway?

• India
3 Mar 07
It sure does a lot of things. It has added more fun while searching, replying, reading, posting, etc. Money for nothing... ch*cks for free.. First everybody starts the forum/topic, discussion with the dollar in his/her mind. But gradually that thought has changed to something very interesting and thats what we are now. One can have both fun and earn money as well. Thats what everyone seeks in this life. Whether we earn $1 month or $30 a month out of this, its still what we called earning. There are less programs as such online where we can both earn and have fun simultaneously. So What you have mentioned here is very true and readers' appealing. Keep it up ...