Horoscope??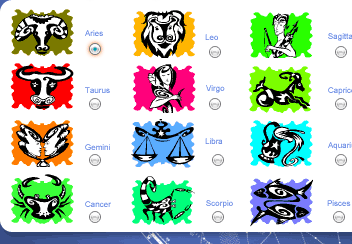 India
March 2, 2007 9:50pm CST
Actully I don't believe in Horoscope I believe only hard work and luck. And I think we should not believe it's.Because it is not a truth. Do you believe on Horoscope??. Please explain.
4 responses

• India
8 Mar 07
i belive in Horoscope and it has truth but me too belive the importance of the hard work .

• India
3 Mar 07
i dont believe in such things, for i am a firm believer of the philosophy that we make our own destiny. to have a notion that stars above determine our vicissitudes of life is being way too naive. speaking as an indian,horoscope has a huge influence on our daily affairs. it intrudes in our lives regularly, for such is the way that we have been brought up. you'll be amazed to read your daily horoscope in the newspaper at the end of the day and find that the prognostications are way off the mark! i know of people who swear by the daily predictions in the newspapers, but i simply put it down as a case of the astrologer being lucky. i mean, how can you go wrong with something as vague as "your motivations and weaknesses will be revealed today"? is there ANY day when these things are NOT revealed?!! i usually read them for a good chuckle and nothing else.


• Defiance, Ohio
3 Mar 07
I don't believ in horoscopes either. But I do like to read them to see what they say. I think it is funny when they are way off base. Which is 99.9 times out of 100. They make for a good laugh.