What's the biggest thing you've ever built?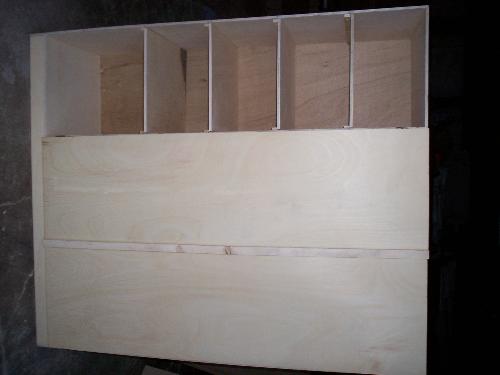 United States
March 4, 2007 1:17pm CST
I just got done building two clothing wardrobes for a customer. What a pain in the butt. She didn't have alot of money to spend so it was very hard to give her the best quality. They were fairly quick to build, just a little larger than I'm used to building. So what is the biggest piece you've ever built.
4 responses

• Canada
17 Aug 12
Biggest thing I ever built was a sixteen foot by twenty-four foot two story building intending to eventually become my full time woodshop. It's standing empty right now. The sixteen by thirty foot greenhouse behind it was attached. That unfortunately collapsed a couple winters ago under record snow accumulations.

• United States
21 Jan 08
I know what you mean about making something for someone and they do not pay a lot. People just do not think about what it costs for wood, screws, nails and the tools to do the job. They want something done but do not want to pay for it. The largest thing I made was a workbench, it is 4x8 feet and three feet high. It has storage at one end that is 4x4 feet with doors on both sides. the other end has two shelfs that are 4x4 feet, for storing my smaller pieces of wood. Most of the things I make are small items, like birds houses, wall shelfs and other things people would want. I can no longer lift heavy items because of my back, so I have to get one of my sons to help me if I need to build anything heavy.

• United States
13 Mar 07
I'm not the woodworker, but my husband is. He built all the cabinets in our kitchen and bathroom. (I've been pretty lazy, and haven't finished painting them yet!) I love home crafted items, and wish that he had more time to build things for our family. :)

•
4 Mar 07
Well i constructed a bolt together garage from scratch.I had to dig the foundations,fill them with concrete.Built a a 2foot brick wall to house the concerte floor.Got a tipper and went and got the concrete for the fllor,3 tons of it.leveled the floor off and waited for it to dry.After a few days started to constructe the bolt together panel,took afew of us as they were heavy.once we had done this started to construte the roof got it tarded to make it water proof and lastly put on the garage door and it was all done.Was hard work but was worth it added value onto the house