Caring for a spouse

United States
March 6, 2007 9:42pm CST
My husband is dying from advanced emphysema. I've chosen to take care of him at home instead of sending him to a nursing home. Most of the time I feel I'm coping pretty well with things. Fortunately, he is easy to take care of, very sweet and uncomplaining. It's tough, though to watch him struggling to breathe and getting just a little bit weaker every day. I don't really know why I posting this, except it seems to be a good place to let my feeling out without upsetting him. I get really tired sometimes...not only physically. I think one of the worst things is knowing time is close, but not knowing just when. Sometimes I wake up at night and just listen to make sure he takes his next breath. I'm not looking for anything from anybody. Just wanted to talk a little. Thanks.
4 responses

• United States
7 Mar 07
you really are a brave woman. i dont know if i would be able to take it. i know that when my mom had cancer and it got so bad that my dad couldnt take care of her anymore, he put her in a hospice the last few months of her life. you should also know that you can always talk to people here thats what were here for. you will be in my prayers.

• United States
7 Mar 07
Thanks for the caring and the prayers. We do have hospice care. I don't think I would be able to do this without them. It is a wonderful program!

• United States
7 Mar 07
Bless your heart, you will be blessed for caring for your husband. I want to send you lots of hugs and love and in hopes that it will give the added strength you need to carry on each and every day. Having so much to cope with and knowing this is something that can't be stopped. You are a wonderful person for being there for him and helping him ease what you can. You are doing a wonderful job and don't ever tell your self any less. I know that we don't always understand why these things do happen and why they did to us. We all are born with a plan for our life but, it is how we decided to follow that plan. I will tell you that you are being a blessing to your self in your life plan. Things won't be easy and I know you know that. Life is so very hurtful here and there but, don't ever let your self feel like you should be doing more. Your love is so wonderful and perfect for your husband right now and he knows that as well. That is why he may never complain plus his heart is properly in the right place. Just don't forget you are a blessing. Lots of love and hugs to you.

• United States
7 Mar 07
Thanks for the nice words and the hugs and love. It helps a lot!

• United States
7 Mar 07
You're a brave and strong woman. I've never had to care for someone like that. But my parents cared for both my grandma and grandpa before they passed on. Grandma had terminal cancer and grandpa just old age but things got really tough towards the end as it was constant 24/7 care as they were not able to do anything for themselves. It was hard for my parents to see them slowly deteriorating before their eyes. My mom would often call me up to vent. And I just allow her cos' I know she just needs a place to vent cos' doing this takes up so much of her time, energy, emotions, etc. And I know she wouldn't want it any other way either. There was no way she would allow her parents to go to a nursing home. Just be comforted in the fact that your husband is getting the best care possible.

• United States
7 Mar 07
Thank you for your response. It's nice to know there are people out there that are caring. You did well allowing your mother to vent. A good ear is so needed!

• United States
7 Mar 07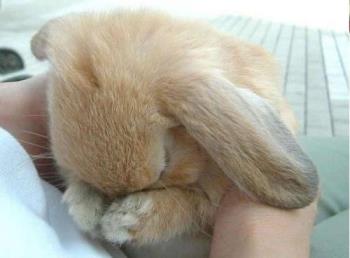 Amen Susieq. I too am tasking care of someone. My father has been living with me for the last 3 years now. I am his caregiver. The only thing he can't really do for himself is bathe. He's had a few minor strokes & that is what brought him down from the farm to the city with me. He suffered a few minor strokes losing about%20 use of his left side. Now since being here he's been hospitalized 3 times with 2 surgeries not related to the heart. Now the last stay was Congestive Heart Failure. So it's getting rough watching his diet his weaight and trying to get him to at least stroll around the house for a little exercise. I praise you also for doing this for your hubby. It's got to be one of the most stressful things to do. Prayers with you in this time also. Hope things go well with you in this aspect. HAPPY POSTINGS FROM GRANDAPA BOB

• United States
7 Mar 07
Sounds like you know about the difficulties too. It's just hard seeing someone you love being sick and being helpless about it.

• United States
7 Mar 07
All too well. I sat at my moms bedside till hours before she passed. I lost a job due to being with her for a long time. The odd thing is, I feel she waited till there was noone around to pass away. I was half way home of a 3 hour drive when I heard she passed soon after I had left. It's all a stressful job. Thanks for sharing this also. HAPPY POSTINGS FROM GRANDPA BOB !!

• United States
9 Mar 07
I think you are right--they do wait until we're gone to die.