I write a comment to every person that responded/Am I still on a MyLot honeymoon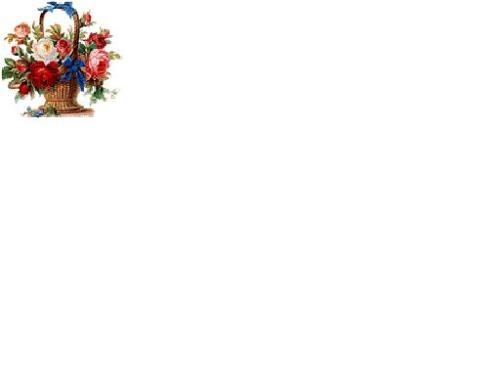 Richards Bay, South Africa
March 8, 2007 7:04pm CST
I write a comment to every response that I get. I feel it is like having good MyLot manners. Sometimes I'm just a little bit slow. But then again if you've got 300 friends, not that all of them,respond, but let's say half, do you find it impossible. I would like to hear from the senior members what their take is on this.
10 responses

• Malaysia
9 Mar 07
I think the meaning of "Discussions" should always mean more than just a simple respond. To me I will try my best to comments to those responses I have had sooner or later and in return I enjoy reading those comments I got after my responses. More interactions simply means more interesting to any of the meaningful discussions. As for discussions from friends I have to say that actually am quite selective to some friends who always come with good discussions only as we all know that its quite impossible to responses/comments to all of them,its always very time comsuming for us to think of any good topics to start and the samething apply if we are respect our friends discssions as we need to think first before we ake our responses.

• United States
9 Mar 07
I'm with you Anniedup. I answer all my responders. The way I see it is they took the time to write a response the least I could do is return the favor. After that, it's a matter of whether the discussion warrants further responses. ‹(°¿°)›

• Richards Bay, South Africa
9 Mar 07
I agree a 100%, and it is a nice feeling when you go back and see that the person that started the discussion actually read you comment. But for those with lots of friends, and some are post happy, it must be difficult. I respond to a discussion when I can contribute and not to waffle, like I'm doing now, thx for your response:)

• United States
13 Mar 07
Thanks for the vote Anniedup. I'm a little late but still gracious. ‹(°¿°)›

• United States
18 Mar 07
well im not a senior member by any means, but i try to respond to all of my replies, however ive found that often i just keep having to repeat myself when doing so, which of course is very frustrating and time consuming. and there are also always those comments where i just have no idea what to say back to them other then "thanks for your comment"

• Australia
18 Mar 07
I will go through all of my discussions in detail , even I do not write an instant comment, i will try to give some comments later on. I will try my best to keep up with my discussions, and give a positive rating to those who rpley to me. I am not really a senior in mylot, but i can understand those who have liek 5000 posts may be too hard for them to go through everything. Anyway ,work hard..good luck.

• United States
9 Mar 07
Annie, I did that at first, then someone pointed out to me that myLot does not necessarily want you to do that. I do absolutely read every response, and I go in and rate them, as well. I try to put one or two comments per page of responses,and generally cover everything pertinent in those comments. Otherwise, you will find that you are not responding or posting yourself, just commenting on your own discussions. It is important to rate +-! your responses, as that contributes to the star rating.

• Richards Bay, South Africa
11 Mar 07
I rate constantly where I think it warrants one, when it comes to responding, I feel if that person could find the time to read my discussion and comment on it, then it warrants a response. I don't think MyLot will have a problem with courtesy. Thank you for your response my friend and I rated you many times xx


• Richards Bay, South Africa
9 Mar 07
Goeiedag vriend van SA, I hope you understand the "taal" I'm not to sure about representing, not a big fan of our country at the moment. Yes it is good manners, but I see the point of limited time and allot of friends. Thank you for your response, groetnis boet

•
9 Mar 07
i try to right a comment aswell even if its just "thanx" to me its manners aswell

• Richards Bay, South Africa
9 Mar 07
Oh my friend I know for sure that you will comment back not a doubt, and yes even just a thx, feels good, there is nothing so empty when you go back and see no response to no one, it feels like this person didn't even visit the page, which I'm sure is not so but it feels like it, and you start wondering was it worth it? Thx Hun for your response:)

• United States
9 Mar 07
You are not on the honeymoon. You are just dedicated. You are one of the best.

• India
9 Mar 07
Hey hi,keep doing this work, well its really good work and i also try my best to comment every replie on my discussion as i feel if they are taking time to read and posts reply, so i should comment every posts there,as here you can make money just by answering discussions on mylot, and starting new discussions too, infact you can boost your earning by uploading photos, so keep posting quality responses, keep searching good discussions about which you know something and can answer, strictly avoid one liner posts,best luck and happy earning!!!...cheers!!

• United States
9 Mar 07
I have found it difficult to respond to everyone who places a comment on my discussions. I think it is important to leave comments because it makes it more interesting to the person who posed the question. I just try to answer as many discussions as I can so that people get comments. I personally would find it impossible to respond to EVERYONE who has responded to my posts.

• Richards Bay, South Africa
9 Mar 07
I hear what you are saying, so I'm still on honeymoon:)) You close to your thousand. I must admit I don't get thousands of responses to my discussions. Yes it is nice if I responded to a discussion and that person comments back it shows me he/she at least read my response. Thank you very much for responding xx