first impression is the best impression!!!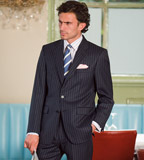 March 13, 2007 11:50am CST
what is ur opinion about first impression is the best impression please write down what do you think about this......
6 responses

•
13 Mar 07
I don't believe it is always the best impression but if you are going for a job interviw then it has been found that the interviewer has made their minds up within a couple of seconds of you entering the room, so it is advisable to make the best impression you can from the get go.

• India
13 Mar 07
Yeah.... First impression is best impression.. i agree with you Most of the cases like interview, meeting etc the very first impression is very valuable actually...

• United States
13 Mar 07
There are alot of places in this world like the work force that this impression would apply, but in real everyday life I don't think that anyone should be judged by first impressions for sometimes they are totally opposite of who the people really are...I don't think it is fair to judge people by first impressions myself but in some instances this is the only time you have time for example like I said work force etc..

• India
13 Mar 07
i say tat the first impression must be good...... but it always need not be the best one..... u can make later impressions best ones too..!!!