Loom Knitting Patterns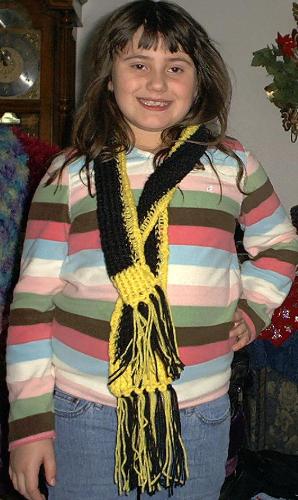 United States
March 13, 2007 12:17pm CST
I know I am on a loom knitting kick today but it is such a great hobby. You can loom knit just about anything. It is quick and the items are lovely. Now Knitting PAttern central has lots of loom patterns. Check out the Easter ones. The link is on my Looming blog. Hope you find something to loom. http://loomingwithsue.blogspot.com
6 responses

• United States
21 Mar 07
You are really making me want a loom badly. LOL I have at least a 2 hour drive to get to any craft store so I cant get one till the end of the week. If I can get one then. I am planning on gettitng one though. You have inspired me.

• Australia
14 Mar 07
Your going to get me hooked on loom knitting before Ive even ordered a loom. Thanks for the pattern link details Im sure to find more than I need to start out with

• United States
14 Mar 07
I love loom knitting and I am currently looking for an easter pattern but I am having trouble finding the ones on your website. I maybe looking in the wrong area. Could you help me out a little please? Thanks for the great information!



• United States
14 Mar 07
I checked your blog today, and looked at some looms at Hobby Lobby because I was not in the town that has a Joann's. I like to take loomed items with me on trips, as I can keep the stitch even when I am travelling.