I am so ignorant!


United States
March 14, 2007 8:59pm CST
I want to buy a digital video camara, only I do not know the first thing about it. What things should I look for in making a decision? My son is graduating highschool this year and I would really like to record the event - and a good friend's daughter is competing in Irish Dance and I would like to also record this. thank you!
6 responses


• United States
15 Mar 07
I would sugggest that you check out a better Digital camera that has a movie mode with it. What you pay for a video canera and what you get in use is difficult to justify considering todays digital cameras. For my self I have spent more money on 2 Video Cameras and tapes than I have on all the digital cameras (4) that I purchased and I have tried using the video but people never seem to have the time to view the video. Yet I have many people viewing my still photos and requesting copies. I acn send them on line and share with others. When viewing them on the computer, where most people will view them I can not see any great difference when taken by the same person. I think that you will use a digital photo camera more than you will use a video camera. Do a yahoo search or go to www.dpreview.com to read the reviews on many different cameras. Check out the price and you will find that you can buy the camera and the memory cards to meet your needs and still ahve thevideo and still photos to share. I would stick with a Canon, Nikon or other name brand and talk to several different sales people in different stores. My daughter has decided to use a Canon A530 to see if she will really take as many videos as she thinks. That camera has some nice advanced features but in the Auto mode my 5 year old Granddaughteer has gone on some photo shoots with me and even took a photo that I sold to a parent fo their child playing sports. It can be that simple to use. Good luck. Ask me if you have more questions.

• United States
15 Mar 07
We have a Best Buy store in our town and the people who work there seem to be very knowledgable. When I have questions about something like this I go and ask them, they've given me some very helpful information but I'm afraid I haven't had the money to purchase a video camera as much as I would love one - we had one years back and it was great and still have several tapes of kids growing up.

• United States
17 Mar 07
Before you buy, I would suggest you go to a few places like Circuit City, Best Buy, etc. and talk with someone knowledgable in digital video cameras. Tell them what features you are looking for and they can suggest to you what will be your best models. It can be very confusing and overwhelming. There are so many to choose from nowadays. Also, on CircuitCity.com they have reviews by other customers next to their products, this has been very helpful to me when trying to decide on electronics. I don't like anything that is complicated to use, so when I see a good review I am more interested in that particular one. Hope this helps.

• United States
17 Mar 07
it does help thank you, we do not have any of those stores in a proximity close enough to go to without making special plans and time off work, lol. It is good to know about the reviews at circuit city .com . I will be sure to check them out before making a hastey and expensive wrong decision.

• Canada
18 Mar 07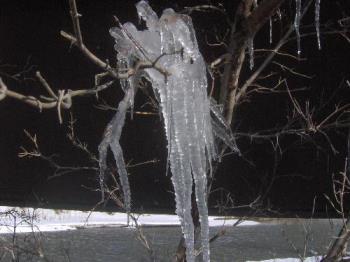 I just bought a little cheap digital camera (hp) for when I went on my runs along the river. It is compact and takes nice nature shots. One day I will try something a bit fancier