What is Your Biggest Fear?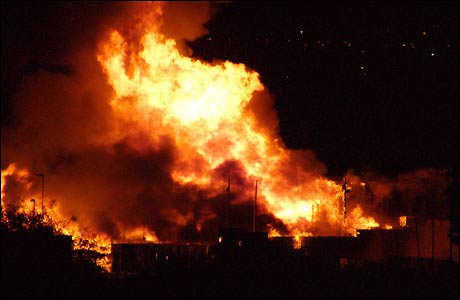 United States
5 responses

• Singapore
16 Mar 07
There is a saying that the biggest fear is the fear of fear itself. I quite subscribe to this saying too. Hmm.. :P

• India
17 Mar 07
Its the fear of the DARK.lol Just kidding.I'm scared of heights and thats the only thing I'm scared of.*hopes to overcome it someday*


• Italy
17 Mar 07
I am definitely afraid of insects..all kind of insects..spider, flying objects, ...oh black beetles can terrify me in a way I cannot explain...so you can imagine how bad I felt when living in an universitary residence and having them appearing in the night because they entered from the garden...I was so scared that I could not sleep!!! where future is concerned, my best fear is to lose control of myself, I mean to suffer from a mental disease...I think my soul and my mind are my treasures and I am afraid of developing one of those diseases that make you become a fool of yurself..I cannot imagine it...it would be the biggest lost...losing my sense, my sensibility, the way I can feel the world..oh my God

• United States
16 Mar 07
I have two thing that i fear the first is fire, and the second is loosing my family. its something that i have feared for years. i dont think i will ever get over either of them.