Are You Afraid Of Lightning?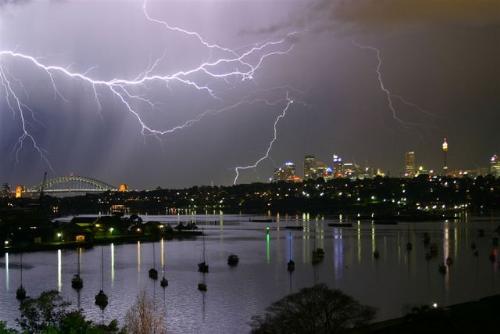 United States
March 16, 2007 12:35pm CST
Everyone has a favorite kind of weather, or season, and some absolutly hates or fears other kinds of weather. It doesn't bother me but my mom is seriously afraid of lightning....I once worked with a gal who was seriously afraid of the wind....And you always hear of kids who are afraid of the thunder. I personally find it fasinating how these things accure, but have never been afraid. How about you?
2 responses

• India
17 Mar 07
i love to see the lightning..it was a natural wonder..the way it comes ,the shape i love to see that

• United States
16 Mar 07
I'm not really afraid of lightening. Nature wise I am afraid of tornados. Extremely afraid! Even if one is nowhere near my county I am glued to the tv with keys in one hand and purse in the other, just ready to run. I live in a mobile home, for now, so getting out is the only option. Funny thing is I've never seen one in person, only seen the aftermath of them on tv.