Have you ever seen snow?

United States
March 22, 2007 2:23pm CST
I have! I don't know why, but alot of people havent seen snow at all....its weird! Have you ever seen snow? When?
6 responses

• United States
23 Mar 07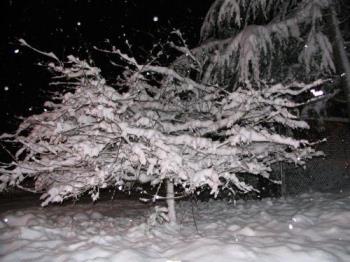 I don't think it's so weird that some people have never seen snow. It doesn't snow in all spots in the world, you know. Gee, it hardly even rains in Southern California, so you're definitely not gonna find snow there. Well, yeah... in the mountains, maybe, but then you basically have to travel just to see any snow. Anyway, I actually HAVE seen snow. I've seen it when I've been to the mountains in Southern California, but it was already fallen, so... yeah. My first REAL snow (snowfall and all) was when I had just moved up here to Seattle and it snowed... well, it actually snowed the night I moved in, but it didn't stick. Then it snowed again... either the next night or a couple nights later. That was pretty cool. I took tons of pics! LOL

• Niger
22 Mar 07
I've never seen snow but hope to one day have the opportunity as where I'm from it's only sand and sun that God bless us with :)

• United States
22 Mar 07
I live in the United States, in Indiana, and I see snow here every year. We didn't get much accumulation this year though. We got a few snow flurries here and there and the snow did build up on the ground a little bit but it didn't last long and it all melted away. Most years we get at least a few inches that stays on the ground for a few days, but this year was very weird but we only got a little bit and it melted away very quickly. I guess it has alot to do with the global warming.

• Aruba
22 Mar 07
yes'i've seen snow but not where i live. When i went in the cable car in Merdida Venezuela,we could have seen snow when we reached the highest point of the moauntain.

• Philippines
22 Mar 07
nope.. i haven't seen snow.. i'm from philippines there is no winter season here.. but one of my dreams is to see snow..

• United States
22 Mar 07
I see it right now....just have to look out the window.