Landscape or People? Which do you prefer to photograph?

United States
8 responses

• United States
25 Mar 07
I like both. I love weather photos, a nice sunset or a snow storm,etc. I like to take pictures of someone when they aren't posed, but just being natural.

• United States
25 Mar 07
I like taking photographs of both landscape and people. but I prefer by far taking pictures of people that I know and look back at them after some years. I love to see the changes in people when they get older. Some get older faster than some other ones.

•
26 Mar 07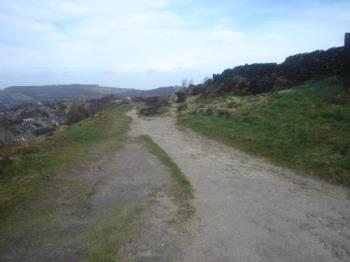 Im not particularly good at them but i like taking pictures of the part of England that I live in. People dont do it for me but the landscape does. The picture here is of an Ancient Roman rd about a mile from my door Blessed be


• Philippines
26 Mar 07
I think both would do well, it's just that to us nature is very scenic as well as calm to look at. But I believe that as long as the view you're going to take a pic of whether it be people or nature but just has a story to tell then it would be interesting enough to be photographed.. :)

• Singapore
26 Mar 07
I like to take picture of seaside with the sun at dawn. I just love to take landscape picture but my country is only full of building. When I travel, I love to take picture of markets and the things that they sell at the market. People will be my subject if they are at work. I love to go to fishing village and capture the fishermen catch of the day.

• Malaysia
25 Mar 07
Photographing people poses a bigger challenge than photographing landscapes. This is true especially if you are photographing strangers and you want to catch them candidly. To get the right shots requires lots of patience and skills and of course a very good camera with high powered zoom lenses.

• Cebu City, Philippines
25 Mar 07
If given the chance to go out and take pictures I would like to experience the bauty of nature, its makes you close to God and make wonder of all the creation that He has made for mankind.