Any MENTAL patient in your family or among your relatives?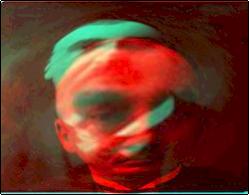 India
March 29, 2007 8:15am CST
Do you have a mental patient in your family or among your relatives? What is your attitude towards him/her? And do you think that to a certain extent you are also responsible for his/her illness? And if he/she is missing will you be comfortable?I have a cousin (son to my dad's younger brother) who was an addict to drugs and became mad/mentally disturbed few years ago. He left the home and now we have no news about him. For some years he was under treatment with different doctors, counsellors, psychiatrists but none couldn't recover him from it. At a point where no one is of any help in his recovery, we missed him. Now we do not know whether he is alive or not. He was my best friend too from childhood. But I was helpless in taking him back from his addiction and mental illness. Now he is in our memories, though we all still love him much.
1 response

• United States
7 Apr 07
Growing up, we had an uncle we never knew about.. then when we were grown we heard about him and he'd been in a mental facility since he was 16.. and no one has ever told us anything else.. I have two brothers and one sister who have all had breakdowns and are on medication for the rest of their lives, and when they are off it, they have another episode.. but there was lots of harshness and abuse in our family growing up.. I knew a guy when I was in my late teens who got into doing LSD every weekend, then every other day pretty much, til he got very spacey and you couldn't understand what he was saying.. would just string words.. til one day he said something about he's been at the dump and said "if there's a god why doesn't he clean this up,, then it started raining" and I understood that perfectly! Last I knew he was out of state and was in a state hospital.. (mental facility) My grandmother (said uncle's mom) was a little crazy!(and I mean that lovingly) chased a guy down the street once with a frying pan.. and other such stories.. :))