What is ART?

United States
March 31, 2007 12:30am CST
On the surface this may seem like a very simple question. Recently I was part of a discussion with a group of people where we explored this topic-- and it was anything BUT simple. What makes something "art?" Where is the line between something merely being "an object" and being "art?" Is it in the INTENT of the person who created it? Or is it in the judgment of the person looking at it? Are there "limits" on what art is? We tend to automatically think of "art" as something we can see... but what about music, or writing? Would it be better to say that art is something that "evokes a feeling?" It used to be that aesthetics was a core element of art. Art usually meant beauty. But these days, art also seems to be something that evokes feelings of "disgust," or "anger." What about "performance" art? What about someone who takes a piece of dried elephant dung, wraps barbed wire around it, puts it in a gallery and calls it "art?" Is it REALLY "art," or is the "art" actually in PERSUADING people that a pile of elephant dung is worth $5000? What is YOUR opinion about ART, and where it "begins" and "ends?"
8 responses

• United States
31 Mar 07
Art is a very personal thing in my opinion. I think that when a person creates something as a release of some emotion - that is art to them. It may not be art to the person viewing it. Not all art is beautiful. Art makes you think. Art makes you feel. I agree, a pile of elephant dung is not art to me. I also don't like the glass of urine with an upside down cross in it. That person should never have gotten a grant from the endowment of the arts to create that. Sure, it makes a statement - but what a waste of money.

• United States
3 Apr 07
Yes, I agree-- art is definitely very personal; two people looking at the same thing (or hearing the same piece of music) may come away with entirely different impressions.

• United States
3 Apr 07
I really like the artists that don't tell you what something means right off the bat. They let you come to your own conclusions... and then later tell you what it meant to them.

• Singapore
31 Mar 07
Art is very abstract. You cannot explain or understand it with your logical mind. I am currently reading this book (81 chapters by Lao Zi). It is a very famous philosopher from ancient China and he tried to explain Tao, the way of life. In his opening chapter, he said that tao that can be explained would not be tao. What can be given a name too would be not permanent. It is quite like art. If you can easily define what art is, it is not art. You have to feel art with your emotions, heart and soul. Just look and something and you can even *listen* if it is good art. ;-)

• United States
31 Mar 07
What you're saying there very much agrees with my own perception of what makes something art... if it "evokes," is it art... in SOME way. Doesn't matter WHAT it evokes (anger, joy, sadness, reflection), it just matters that an "energetic exchange" took place, and I feel "changed" as a result of the encounter. Excellent point!

• Singapore
31 Mar 07

• United States
31 Mar 07
This is going to sound so cliche. But I think that art is different for each individual person. I think if someone finds something beautiful, weather it be music, words, a picture, or a sculpture, then for them it is art. I think that if its something that you treasure, or it invokes a special feeling in you, then for you, that is art. Saying that. Yes, I realize that its a very broad definition of art. It means that technically to someone, a person might be art. But if you think about it, how many famous pieces of art were in fact inspired by a person? And I suppose that your elephant dung analogy holds true as well. Because if one person can convince another that its worth that much money, then they have perfected their powers of persuasion into an art form. For me, I appreciate the traditional "art" you find in galleries and museums. But at the same time, I have a framed "drawing" of my son that my 4 year old nephew drew for me, and to me, that is also art.

• United States
31 Mar 07
I agree that art-- from the vantage point of the observer-- is pretty much in the eye of the beholder. Art-- from the vantage point of the creator-- seems to involve some kind of "intent" so create something over and above just "an object" or "something functional."

• United States
31 Mar 07
Good grief, I can almost spell tonight. Weather should have been whether, but I am sure you know that. I agree with you on the creation aspect. I think that the person has to have some degree of emotion attached to whatever they are creating though. I think that is what makes it art rather than just an object or words on paper, or whatever the basis for the art form in question.

• India
4 Apr 07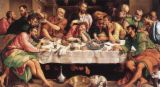 Now, that is a tough one! For I feel, it requires the skill of the speaker and the listener aswell to understand something very abstract and intangible. For me, art is something which has to appeal to my inner mind and senses. It should touch the inner core no matter what. It could be a Vinci masterpiece (or may not) or it could be something like that barb-wired dung artwork or even it could be some unfamously scribbles of a child!! i donot know how exactly it works, I think its pretty much instinctive and hypothetical. But I have a little scruple regarding the exorbitant art bargains and auctions. However i donot have any problem with ppl buying it for the love of it. But when it comes to mere exhibitionism and extravagance, it turns me off outright. I believe, Art is priceless and art should be just for the sake of it and not for anything else on earth. Thank you for a lovely thread.

• United States
4 Apr 07
Some excellent thoughts here! Indeed, art makes me feel like I am seeing the "outer manifestation" of the artist's inner feelings and ideas... and it connects (and appeals-- in SOME fashion) to my inner mined and senses, as you say. In other words, it "evokes." And the way art reaches us is very abstract, indeed... there is no way to logically explain why something touches me, anymore than we can clearly state why we fall in love with one person, and not the next. And yes, art that merely exists as a status symbol can be rather offputting... or rather, the people involved in that whole business can be offputting. Once upon a time I was in the art gallery business... and there was another kind of person who would make me scratch my head-- they brought in a pillow from their sofa and was looking for art to "match" it... rather misses the point, in my opinion.

• India
5 Apr 07
that was quite an analysis of a writer. the last addition ( the pillow thing) is funny but more scary. thank you for sharing

• Canada
8 Apr 07
Before stating my opinion I must admit I have a degree in Visual Art and maybe my opinion stems from that education and I must admit i'm a bit of a snob when it comes to art ... Art is not up to the person in the sense that if you feel this is art .. then it is Art For something to be called art it has a set of guidelines that it must live up to .... So the painting in your living room you bought from wall mart to decorate your house is not art !!!!!! Art had been defined differently throughout the ages .... each time period has its own styles and genres ... it has shown us the world in which they lived and breathed ... it has expressed their ideals and thoughts and given us small perspective of the times in which they lived Art today is about us .. our society what we think, how we feel ... and a reflection of what we are going thru in some recorded media ... Maybe its easier to explain what art isnt ... its not a man painting a picture in the park and selling it to you for $30.00 ... To paint a picture of a tree as is ... to me this is not art ... a camera can do it better .. but painting that tree in juxapostion to something else and making a comment either socially, politically, emotionally or intellecually .. well then it becomes art ... You dont have to even be able to paint or draw anymore to be an artist ... you just have to communicate an idea ... and if you want you can have some one else draw it for you .. as long as you come up with the concept .. its yours Art comes in all forms becomes it comes from someone creative ideas .... so it can be music, film, dance, paintings, drawings, scupltures, photography, writing, literature, film, preformances.. you name it Although it has been said that there is nothing new under the sun .... There are new ways to express it ... and thats art ... communication thru the media of your choice ....

• United States
8 Apr 07
Wow. OK. So maybe the decision of "art" is not exactly up to me, there has to be some kind of "intent" on behalf of the person who created it. It doesn't just spontaneously "become art." This leads me to another part of this discussion I deliberately omitted from the original question. I operated an art and "fine crafts" gallery for 10+ years, and I was always part of the discussion of "art" vs "craft." What is art, and what is craft, and can the two even be separated? For me, "art" is the creative concept, while "craft" is the ability to execute it-- so I don't see them as separable. I find this relates directly to "accidental" art... can you really call yourself "an artist" if all you have is the "creative concept" but you lack the skill to express (i.e. physically execute) it outwardly?

• Italy
4 Apr 07
sure this is not a simple question...I call this a hard question and i don't know if I can try to answer...there are so many books on this matter...philosophers have dedicated many years of their studies to the field of art or estetica, aestethic..how am I supposed to answer? I think that I am not answering at all...I am only saying that I share your corcern about some kinds of "extreme art"...I cannot fall in love with some pieces of new and modern art...I cannot find anything artistic in showing to us a toilet and wanting us to estimate it as a piece of art..but I am definitely crazy about every form of art...music, painting, sculpture, theatre, dancing and so on

• United States
4 Apr 07
Maybe there IS no one "correct" answer to the question-- just opinions that depend on each individual person. Also, I think how we look at art has changed with time-- you mention aesthetics, and 100s of years ago beauty was definitely a part of art; today it has become different, for example with the "extreme" art.

• Pakistan
4 Apr 07
Art is an experssion of mind an artist put out his heart an dmind on canvas through art. art has no limitations we can make any type and any thing to explain our feelings there are many different types of art done and they are liked by all