lakers in playoff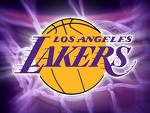 United States
April 10, 2007 10:07pm CST
what do u think, would lakers be in playoff this season? they are just 2 games ahead of # 9, they have 4 more games to play, and the way they are playing do you think, they will be in the finals?
6 responses

• Canada
23 Apr 07
kobe haters are everywhere these days. why hate? he's the best playing in the league. accept that fact. if you are so tired of them. go watch someone else. don't complain about him. just replying to someone's comment=P as for your question, the lakers are down 0-1 in the playoffs against the suns right now. they were playing so well too. leandro barbosa then took over the game-.- but it doesn't matter. lakers will win to face miami heat. oh the drama.

• United States
23 Apr 07
I am a fan of Lakers too, but I dont think that they can survive the first round of playoff Yesterday, Barbosa killed them But it not Barbosa, its Lakers, they like to cut loose in either 3rd or 4th quarter and i think the did the same I dont think they will survive In additing to that i also think that they wont be able to streach the series to 7 if kobe goes mad then and only then they can win lets see

• Philippines
24 Apr 07
kobe bryant is the best individual player in the nba right now. he's unstoppable and a very potent and relentless scorer. but not unless the lakers will make major line-up adjustments, the lakers will remain just another playoff bound team but not a title contender. kobe bryant alone can't take the team's burdan into his own hands. game 1 was a testament to that. kobe was on fire in the first half, and as soon as the suns figured him out, it was over for the lakers.


• United States
13 Apr 07
let see I dont think that lakers will win this season their team is not great this season and about heat, they can be in the finals, east conference sucks sorry to say but i hate Heat just because they beat mevricks last season

• Philippines
14 Apr 07
lets not count the san antonio spurs out. they've been working silently, but they have won 10 of their last 11 games. they have been streaking lately after the all-star break. mavs, suns, spurs, these teams will battle it out in the west


• United States
11 Apr 07
dude i love kobe lakers have reached here only because of him

• Philippines
14 Apr 07
phil and kobe is a big reason why the lakers could make it to the playoffs this season. phil is trying to do the same thing to kobe as what he did to michael jordan. kobe is not just the lakers' main man, he owns the lakers! without him i doubt if the lakers could go any further. with some of the young guys showing skills this season like andrew bynum, the lakers might be in to it next season. kobe, lamar odom, smush parker, kwame brown, andrew bynum. now that could be a killer line-up

• Philippines
14 Apr 07
basing on the their current standings, the odds are, they could make it to the playoffs. but by basing on their level of play lately, they cant make it to the finals. they cant even make it past the first round. the lakers have been slumping lately. kobe bryant is the only bright spot for the lakers after the all-star break. he's on a scoring spree and the lakers are on a losing streak. its not a good sign entering the playoffs. second, they haven't built enough momentum entering the playoffs. with four games left and losing games, their morale might be low coming into the playoffs. and lastly, they'll end up eighth, meaning they'll face the nba's top team dallas mavericks in the first round. no homecourt advantage, no momentum, everything going the opposite way for the lakers. not unless kobe could come up spectacular heroics against the mavs, the lakers might head on for an early first round exit and vacation.

• United States
23 Apr 07
agree, I dont think lakers will survive in first round

• United States
23 Dec 08
i take the lakers this year again versus the celtics again , but this time with the lakers winning

• United States
5 Jul 07
The Lakers won't be in the finals for a little while. They have to give Kobe some help if they want another championship.