What kind of ball do you use?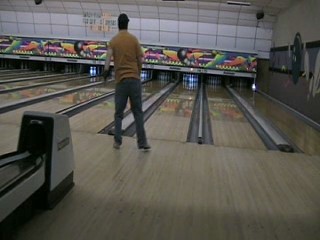 United States
April 12, 2007 7:58am CST
What kind of bowling ball do you use? What is the brand? What is the weight? Do you use just one ball or do you use a spare ball as well? How many bowling balls do you own? I use a gyro-balanced ball with side-weight taken out to allow the ball to turn over on the back-end. 14 1/2 pounds and although I do have a spare ball I can throw this ball completely straight when I need to.
5 responses



• Malaysia
12 Aug 07
it seems that you have your own balls..I am envy,men...actually,I also have my own one...but plastic type...it doesnt have enough "killing" power to make strike though..I hope I can have the great brunswick ball one day....

• United States
7 Jun 07
I primarily use a Storm Pyro on my first ball and Blue Team Storm for my spares. I also carry around an old Storm Atomic Charge, for when times get desparate.

• United States
28 May 07
I use a Rhino 15 pounder, and a good old-fashioned Columbia yellow dot for spares.