stubborn


India
4 responses

• United States
10 Jun 07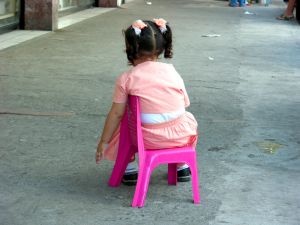 Time out is when you have a child sit on a chair away from the rest of the family for about 4 to 5 min. The first few times that you use time out you may have to put the child on the chaie several timesunti, the caild realizes that he has to stay there until his time is up. You should use a timer. When his time is up you should explain why he had to be in time out.

• India
29 Apr 07
You have to be very soft and polite with that child so that he can respond you in that way

• United States
12 Apr 07
Take away some of the things they enjoy, and tell me if the don't listen they won't get what they want. It have always work for me wiih my kids.