Cupcake Fashion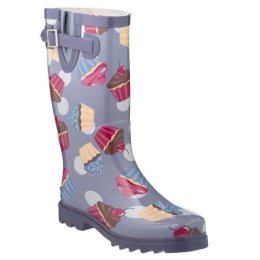 United States
April 12, 2007 6:31pm CST
How do you feel about Cupcakes being the new fashion with the likes of the Johnny Cupcakes clothing line and even Target has Cupcake rain boots? I think that they're quite cute. I'm dying for the Cupcake Rain Boots!
3 responses

• United States
6 Jul 08
OMG.. Those boots are so cute! I am going to have to search online for stuff with cupcakes on it. They are so cute, they taste great too, but sometimes they are just so cute that I almost want to save them.. but that would get nasty eventually. LOL And best part is, cupcake fashion has no calories.

LOL Although, it might just make someone want a cupcake. haha I have noticed some of this here and there, but I seemed to have missed out on this, hopefully there are still some things out there. Also, icecream can be so cute as well.


• United States
16 May 08
I love it! I think cupcakes are the cutest food ever, next to sushi, sushi is a very cute food.

• United States
14 Apr 07
I think it's adorable! I admit that it might be childish for a person my age (21, that is), to wear something so cutsie, but I don't care, personally. If I were at Target and needed rain boots, I would abosoutely buy them. I like to eat vupcakes, and I'd love to wear them. :D