What is the greatest invention ever to you?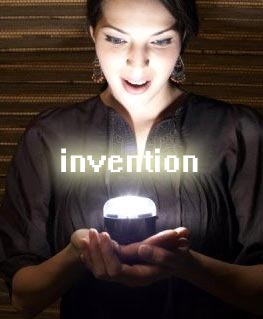 Malaysia
April 14, 2007 12:30pm CST
There are many inventions that leads to where we are now. Some are great some are not. But whatever they are, they do make our life a little easier. For some, it's a mobile phone, for others, it's the washing machine. What is the the most useful invention ever invented to you?
7 responses

• United Kingdom
14 Apr 07
Without a shadow of doubt for me it has to be the invention of electricity, where would we be without it? Even when we get a powercut I'm climbing the walls, no internet, no television aaaaah!!! We take it for granted. How would we wash our clothes? How would we communicate? Doesn't bear thinking about does it! Could you sit down and imagine for five minutes what we couldn't do without electricity! That truly is the greatest EVER invention.

• Malaysia
14 Apr 07
I've heard stories from my mom about her life when she was little. They were poor and the house have no electricity and water whatsoever. They use candles and gasoline lamps for light, water source is from man dug well and river, and washes the clothes with hands. I'm sure there are people somewhere on earth, right now who haven't got the chance to enjoy electricity. But I'm so glad i can enjoy it. Yes, it's one of the greatest invention i have to agree. cheers

• India
14 Apr 07
Language. I don't know if this counts as an invention, but I think it's THE most important development in the history of Human, if I must name one single most important "invention". It must have improved information exchange and spread up cultural evolution. Others: The use of fire, Clothing, Agriculture and Writing. Well, I won't try to list anything later than these, there are too many milestones I could mention. These are only some early ones I think were very fundamental for the success of humans.

• United States
14 Apr 07
I think the best invention is a TV, Digital Camera, Computer. Cordless phones, Ipods.


• Richards Bay, South Africa
15 Apr 07
Without a doubt the mobile phone or a cell phone if you will. It keeps you in contact with your children, spouse, stockbroker,doctor,emergency units, people around the globe. and I can go on and on. In my country alone, it has saved millions of lives. It has saved my life, it got me out of dangerous, and embarrassing situations, alot of times. I can't think my life without a mobile phone can you, just forget your mobile once and you will know exactly what I'm talking about!

• Canada
15 Apr 07
considering we spend so much of our time sleeping, to me it is the bed. I couldn't imagine sleeping on a hard floor. I couldn't anyway with my back problems.

• United States
14 Apr 07
Right now, I would say that it is the computer. I can see all kinds of things being done in the future because the computer got invented. It's a great technology that has been getting better and better. I think it would help so many people. The only problem I can see is people getting to the point where they don't know how to function without it. It's like electricity, most people who have lived their whole life using it would not know what to do if it suddenly went away.