Is Anyone Concerned About Bird Flu Virus???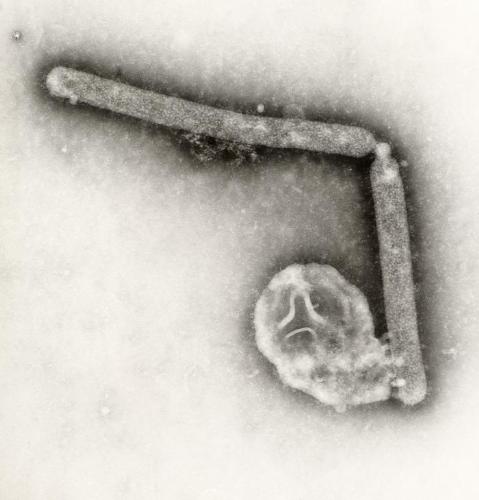 United States
April 16, 2007 11:18pm CST
Although the major media organizations are not covering the stories, each day dozens of people in various countries around the world, including the US, perish from contracting the bird flu virus. Is anyone taking any precautions against contracting this virus? Does anyone wonder why the media does not cover the many deaths each day caused by this deadly virus?
2 responses

• Quezon City, Philippines
18 Apr 07
With regards to this disease.... My country who is also a path for migratory birds from those country that has bird flu incidence. What amazes me is that not a single case has been reported in my country. We do have many diseases that are more concerned of and that is meningococcemia which is pretty deadly disease but this bird flu is never at all present in our country. I thank God for that he spared us from another menace around the world. I hope it continues that we be bird flu diseass free country.


• Quezon City, Philippines
20 Apr 07
Well as to your conspiracy theory I could not comment on that as I do not have any evidence to prove that. But for me its futile since our country is such a small country a single epidemic in one area cannot be hidden in the public as much as they would want it too. If you would see the case in baguio when the Meningococcemia has spread in their area, the local government has tried to cover it but with the kind of media we have the news broken out of proportion that the local government tried their best to control the situation. As to a bird flu we have not heard of such so far. It would not slip through the eyes of the media and the opposition leaders would take notice of that if that happens and would be a big issue if found that they are hiding evidences that they have. I think many cases we have had are countrymen that came from those infected countries. they came in here but they were immediately isolated and the spread was not able to go out anymore.

• Kottayam, India
17 Apr 07
We live in India where almost migrating birds are coming for hatching, but so far God helped from this menace.

• United States
18 Apr 07
I appreciate your faith on this subject, but I have to ask you whether you really believe that your government and other governments around the world are accurately reporting the number of cases and the spread of this disease or if they are just covering it up?