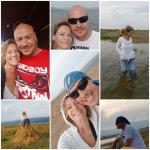 Yolande Redelinghuys
@Khaleesi7 (8)
White River, South Africa • Age 49
Joined myLot 1 year ago
Yolande Redelinghuys's Followers
MarleneAM
@MarleneAM (293)
31 May 16

This user has no bio!
336 following
Isaac Nawuli
@Isaacwish (0)
3 Oct 21

This user has no bio!
409 following
nuttybooklady
@lazydaizee (4351)
•

United Kingdom
28 Aug 19

Just having fun.
400 following
Heather Echola
@GardenGerty (149153)
•

United States
13 Nov 06

I work with special children in a school setting. Hubby is retired, I am not. I spend a lot of time online and I love myLot.
1918 following
Soireemar
@asianlady (2816)
•

Ireland
11 Mar 19

I'm a Filipina, Free Thinker, Cat Person, Interested in LOA, NEW QUANTUM PHYSICS, CSETI, FAT FICTION, & SAS The Thinking Soldiers. Live LIFE in the FAST LANE.
54 following
Abishek S K
@Lignitecityabishek96 (6829)
•

Cuddalore, India
18 Oct 17

I am a passionate blogger and an engineer. I am living in a tier 1 city in India i.e chennai, with my granny and uncle. I love to explore world.
656 following
Toni
@toniganzon (69902)
•

Philippines
13 Sep 10

Simply Authentic...
62 following