Are you put off by my avatar?

United States
April 28, 2007 8:21pm CST
I've been here at Mylot for 3 months now and am starting to notice a familiar trend. When I have horror images as my avatar, my discussions get little or no response but when I have something less offensive (a picture of myself for example, although some would argue that is way more offensive than the horror) I get a ton of responses. Are you influenced by the picturin another users avatar?
8 responses

• United States
29 Apr 07
Honestly, I can not tell what your avatar is. I can not figure out mine.. So, I really do not bother to look at other peoples too much...

• United States
29 Apr 07
thanks for the response...my avatar at the moment is of Nivek Ogre, lead singer for one of my favorite bands, Skinny Puppy...just in case anyone is interested.

• United States
29 Apr 07
aha!i was going to ask who that was :) i thought all the avatars you had were cool. this one doesn't bother me either.

• United States
2 May 07
Honestly honey I could care less what a person's avatar is. It doesn't affect if I reply or not. What I do care about is when I get used to an avatar I use it to skim through to look for people. When they change them around a lot I have a harder time finding people I want to find.

• United States
2 May 07
hope you aren't looking for me as I'm sure to throw you off by changing my avatar so often....LOL

• United States
2 May 07
Yep I have looked for you. I find it easier now just to go to people's pages thru my friends list.


• United States
2 May 07
I always appreciate honesty....my avatar is of Ogre, the lead singer from my favorite band Skinny Puppy

•
4 May 07
Personally i don't read people's discussions based on what is in their avata, but based on whether their discussions interest me or not and are any good! People's avatars have no concious effect on me. I wonder if i'd get more responses if i had a different avatar than just a boring picture of myself? Maybe i'll change it for one of my cat and see if my responses increase?


• Singapore
30 Apr 07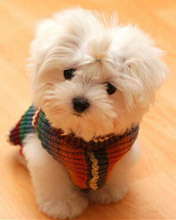 Well not really. The topic is really what makes me respond. Maybe it's just a coincidence that whenever you change your avatar few people responds to your discussion. But maybe there are other people here who judge users based on their avatar.

• Philippines
29 Apr 07
nope, im not bothered by it. besides avatar doesnt lure me into a discussion, its the topic. anyway, your avatar is alright.

• United States
29 Apr 07
I am not influenced by the avatar. My trouble lately is not enough hours in a day to respond to everyone. This is the busy time in my business and my friend list keeps getting larger, as don't turn anybody down, as long as they aren't just trying to send me junk mail.