What is your opinion of unplanned visits, yours or others?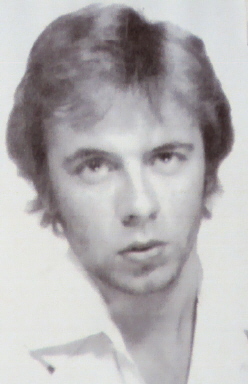 United Kingdom
February 3, 2008 4:06pm CST
Once in a blue moon I drop in on friends/family. 9 times out of 10, I scrupulously arrange things often days ahead. Do you, or do you just drop in? On the other hand, I am subject to multiple unplanned visits. I never know when I am going to be dropped in on of an evening, and if I was honest I get nervous, because I'm a private soul by nature, and just may not be in the mood. Also, I may in the middle of something. It has reached the stage where I can be quite jumpy, never knowing when a visit will arrive. That said, I am always the soul of courtesy whenever I am visited, because I hate to offend and cause bad feelings, and don't like others to think they CAN'T just drop in. After all, no visits would ne awful. How about you? The truth now...what do you really and truly think of those unplanned visits by friends and family?
5 responses

• United States
3 Feb 08
Oh. I never drop in on people. I sure don't like that myself either. People are so busy these days and have to get things done when they have time. I would hate to stop by when they are right in the middle of something. I always call first to see if it is ok. I hate when someone stops by here without me knowing. I may be busy, have bed head or something, LOL. I may not have a drink or something to eat and such for them either. I hate it! I don't care if it is friends or family. I still want to be called first and asked if it is ok to drop by.

• United Kingdom
3 Feb 08
I would be nervous to drop in, in case they were busy eating or something, and I would feel intrusive. Sometimes I feel like being mad when I get unplanned visits, but I always control myself, because I get very low if I feel I have offended someone I care for. But previous arrangements are always best, you are right!

• United States
3 Feb 08
I would feel very out of place to drop in on someone. It is a very weird environment when they were not expecting you. I try to control my emotions also when someone just shows up, but under the skin, I am boiling. It is only common respect to call first unless it is an emrgemncy. Alot of people like me do not like company to begin with so it takes a bit for us to accept and prepare for it.

• India
4 Feb 08
Its little difficult to handle such kind of situations.Specially no one knows how they can handle this.As we can't say anything to sudden visitors also.That is considered to be rude.And of'cos we don't do it also as even we think that it'll make us loose our dignity sometimes.

• United States
3 Feb 08
I don't go to the door unless I am expecting someone. I have always been that way. It is a safety thing with me.So I don't have any surprised visits. And if I were to visit I would always call first.I respect your privacy. so don;t worry about me, I would always ring you before I knock you up.

• United Kingdom
3 Feb 08
:oD I think you're wise to be cautious... Once I got in touch with an old friend I hadn't seen for some time, and told him to ring me. Instead, he elected to drop in. Poor man knocked on the door, and although I was in, I chose to ignore him because it was the back door, which I found odd. We eventually did meet up and laughingly he said to me: "OK, you told me to ring, if I'd just done what I was asked, I'd have saved myself a trip!" We both had a good laugh about it all, and he was gracious enough not to be mad.

• United States
3 Feb 08
I am seldom home to receive visits, and since my time at home is so very limited, I really like to know about them so I can plan ahead. I do get rather anxious. You must be rather well liked to be receiving so many visits. I like to let people know when I am coming as well.

• United Kingdom
3 Feb 08
Well, I am always welcoming when folks drop by, so they keep doing it. If I were to show my displeasure, they wouldn't come by. I don't have the heart to do this, and don't like alienating people. Thing is...I'm often fine with folks dropping by; but when I'm not, and feeling low or whatever, that's when I start getting anxious, expecting a visit at any second, and so often, that's when they come, and then...when others sense I am edgy, they get upset; and that makes me feel bad.

• United States
3 Feb 08
I have never just dropped in on someone I always call first. I have family members who will just drop in but I live a couple states away so they can't do that to me. In fact the other week I was visiting relatives and my aunt was telling me what my uncle did to them when they were stationed in South Dakota. This uncle is notorious for just dropping in. One this particular occasion he tricked my grandmother into thinking they were just going for a ride. Well my grandma didn't go anywhere that was probably the first and only time she'd been out of the state. He loaded up my grandma, his family of 7 into a car and drove straight from North Carolina to South Dakota. He didn't even call my uncle to tell them they were coming. There was a huge storm and they were under an underpass he called my uncle to come get then but he was at work at the time. That was just insane but he has done it more than a few times. He'll just drive from North Carolina to Maryland where we and my uncle lived without even telling anyone.

• United Kingdom
3 Feb 08
Wow! It sounds like he just loves company, and will go to any lengths to get it!