Do you believe that certain aromas can increase energy?

United States
9 responses

• United States
7 Feb 08
The only way aroma has increased my energy is if I smell food from a restaurant or fast food place it make me rush and get home to start cooking as it has made me hungry! LOL

• United States
7 Feb 08
HAHAHAHA!! Me too whiteheather. I also have rushed home after ordering from a restaurant before too...the smell was so terrible and the appearance of the dish that I felt the need to go home and open a can of soup!

• United States
7 Feb 08
I do think that certain smells help increase energy. Some smells remind me of spring, and that usually gets me moving. I love spring. Some smells just make me feel refreshed, and that increases energy. I was just reading the other day that some smells actually help you lose weight by decreasing appetite. I am now looking for a grapefruit scented candle to try this out!

• United States
7 Feb 08
wow, I had not ever heard about the use of smells for weight loss. That is interesting. so grapefruit smells decrease appetite?

• United States
7 Feb 08
That's what I read. The article was saying that the smell of grapefruit makes you feel like you have already been satisfied, so you feel less hungry.

• United States
9 Feb 08
I have also heard of green apple to help with appetite. I got a grapefruit/vanilla candle at Hobby Lobby if that helps any. I do not remember what brand, but it is very fragrant.

• United States
9 Feb 08
I have no direct support for or against this, just anecdotally that peppermint, one of the aromas that is supposed to energize, does make me feel lively, and good. That could be because of the pleasant associations I have with peppermint, though. Same with lemon. I do not know if they make me feel good because they bring up good memories, or if there is some other factor at work here.

• United States
8 Feb 08
Smells definiately help with moods. But the more effective ones are the ones with personal associations. Smell is the sense that has the highest affect on memories. So if you want to feel happy maybe the smell of cookies reminds you of your mom, or a wood smell like sandelwood gives you energy because it reminds you of summer. My friend gets an energy burst just from the smell of coffee.

• United States
7 Feb 08
I believe it does work. I find that anything w/ a citrus or fresh scent helps wake me up and lavender calms me.


• India
10 Feb 08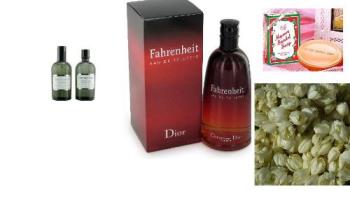 Well I get energized by splashing liberal amount of cologne usually.I like perfumes very much.I have been using Grey flannel and Fahrenheit regularly.Well I use sandal wood soap the aroma which really boosts my energy in the mornings.And most of all the aroma of the jasmine flowers is so romantic.

• United States
8 Feb 08
Man Nurse I wish I did. I wish it worked! I would have my whole living and moving space filled continually with the aromas :))

• Philippines
8 Feb 08
Hi... I don't know much about aromatherapy coz I have not yet tried it. But the taste and aroma or smell of coffee helps me feel awake and rejuvenated.