Our surprise trip for our son went extremely well

United States
July 15, 2008 6:16pm CST
I started a discussion on Thursday of last week telling how we were going to surprise our son by going to Stevenson, Alabama for the day on Friday. It went very well! He didn't know where we were going until my husband asked him when we were getting close to Huntsville, then he figured it out. :) When we got there we saw the old train depot, the museum and the old Stevenson Hotel. It was really neat!! There were even pictures of the graduating classes from Stevenson High School in the museum. We saw the picture of my father-in-law with his class. The trip brought back a lot of memories for my husband. All in all we had a wonderful day!! Thanks for listening!!SheliaLee
6 responses

• United States
16 Jul 08
I was wondering how your trip went. I'm glad that y'all enjoyed it. I still think my husband would enjoy going there sometime since he is a train buff. I spent the weekend at Tupelo flea market cause my husband was selling his products there. Next weekend I want to have some fun!

• United States
17 Jul 08
Hi Lucy!! I think you and your husband would thoroughly enjoy going to Stevenson. The museum is wonderful!! Stuart and I are going with Amanda and Mark to Verona, Mississippi Saturday night. The group The Inspirations will be in a singing there and Mark asked Amanda if she thought I would like to go. I have always enjoyed The Inspirations so I was very glad. :) He will be bringing us back, staying in a hotel in Muscle Shoals after that and then coming to pick up Amanda Sunday morning to take her to his family reunion. That will be at the Tishamingo State Park (I hope I spelled that right LOL). After they come back from the reunion Mark is going to church with Amanda at our church Sunday night. She is on cloud 10!!!

• United States
16 Jul 08
That is great that it turned out to be not only fun, but nostalgic as well. It is nice to bring up old memories that are good. It must mean so much to him that you two took the time to do something special for him and with him. I think parents may sometimes underestimate how much it means to any child, old or young, for parents to take time out of their day to do something just for them.

• United States
17 Jul 08
You are right Amber. Since Amanda has been dating Mark and being gone so much I have tried to find other things that I can do with Stuart too because even though he likes Mark very much he misses getting to do things with Amanda. I don't want him feeling left out of things so I try to have more things to do with him on the weekend. Saturday, though, Mark and Amanda are going to a singing where the group The Inspirations will be in Verona, Mississippi. They are letting Stuart and I tag along LOL!! Mark knows that Stuart and I both love southern gospel music also so he asked if we wanted to go. I think it is really sweet that he doesn't mind us coming along on their date. After we get back he is staying at a hotel in Muscle Shoals then coming back to get Amanda Sunday morning and take her to his family reunion. So they will have two days together again. :)

• United States
16 Jul 08
I am glad that you were able to surprise your son and I am very glad to hear that it went well also. that is very hard to come by these days. It is also nice that you got to look back and see some pictures of the other parts of your family also. It is good to get out like that every now and then. I wish we could afford to get out like that more often also but we work seven days a week right now and just don't have alot of time either.

• United States
17 Jul 08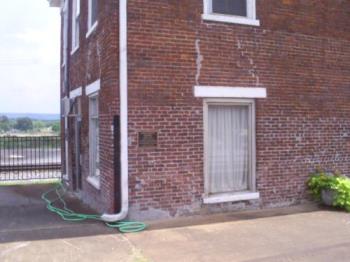 I understand totally what you mean. I really needed to work Friday myself but I told my husband that since we had not gone a vacation this year it would really be nice to get away even just for the day. We were all tired when we got home but we felt refreshed at the same time by just having a day to ourselves. My husband doesn't usually like to go anywhere on his days off so I made a point of telling him how much I appreciated him taking the time to take us there on his off day. :)

• United States
16 Jul 08
Sounds like it would be good place to visit if we were in the area or travelling through. I am glad it went so well for your guys.

• United States
17 Jul 08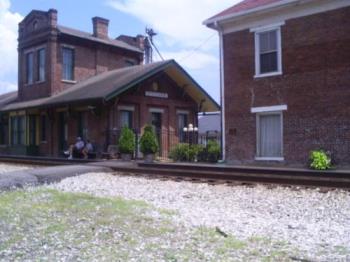 Hi There! Yes, it is a small town but it is really nice. My husband has a lot of good memories from there also. We drove around after we left the depot so he could see some areas that he remembered from growing up.

• United States
15 Jul 08
Trips like that are awesome. What a wonderful way to create family memories. We recently did something similar with our daughter and my Inlaws. We took a trip to Elephant Rock State Park. My daughter is still talking about it.

• United States
17 Jul 08
Hi There!! It truly was a wonderful trip. My mother-in-law had asked me when I told her we were going if we could really afford the trip with gas being so high. I told her I know it is but we all needed to get out even if it was just for one day. The look on our son's face and the joy he got from the trip was worth every penny we spent for gas and more!! Thanks for responding!!

• United States
17 Jul 08
Sheila, happy your son had a great time. I know the surprise was wonderful for him. It makes us feel good when we can do something special for somebody we love. Sounds like the trip was very exciting. I would really love to visit there myself. I love old things like that. My daughter and I took her daughter to Oxford Mississippi last year for a school trip to get pictures.And it was such a quaint old town, and it houses Ole'Miss, a wonderful campus almost in the middle of town. It would be a place I think I could live. We had such a great time going around the town. We just didn't have enough time.