Day without my computer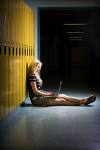 India
8 responses


• India
5 Aug 08
hello friend this is good discussion. Actually i this day with out my computer? it's a felling is fearness and bad. it's not possible day with out computer computer is my life and wife. each and every day i wishes my computer.did you know that wish name? good night my lover.

• India
8 Aug 08
hai lakshmi mari antaga padipote ala ne computer to ha marilife and wife aaaaaaaa goran ga hai that was in telugu i think you are an indian so i wrote in telugu language ok dont make it your life and also wife because they both are important to a human so dont depend on pc much ok

• Croatia (Hrvatska)
3 Aug 08
computer is the friend that i have and i play with him everyday so he does not become jealous on my other friends, becouse without them i can live but without computer i can not ... i doesnt know what to when power is off :)

• India
8 Aug 08
ya you are rite my friend some people make friends but they do not be worthy but our pc is full of worthy but dont you think that you should not be that attached towards your pc. although their are many things in the world rite so dont depend competely on your pc but enjoy with it ok

• Israel
3 Aug 08
Hi pradeep, of course , life without PC today seems to be impossible. I will be very bored if I will not have PC even for one day. I am addicted to my yahoo mail and must check it every morning as I always have mails from my friends and other interesting mails about health etc. It is just like our need for newspaper in the morning to get updated with the world....but now it is more fun to read news on Internet than in the newspaper.......so day without PC is a day without any information and education........and I am very studious and don't want to remain uneducated.......

so I will surely miss my PC very very much.....so don't even start such scary discussion


• India
8 Aug 08
hai friend thank you for your opinion ya it is very important to check mails and and also to read some news in the net but think you went to a place where their is no system and think their is no way to use pc then what will be the condition sorry friend if i have scared you but just i want to know about all my mylot friends openion. so enjoy with your pc

• India
3 Aug 08
Even I feel bored without my computer. I use it atleast once a day without fail. I feel very bored without it and have a lot of fun when I'm on it. I play games and watch movies. bourne


• India
3 Aug 08
ya you are rite not only net but also other work rite.

• United States
3 Aug 08
I completly agree with you. I usually log in at least once a day to check my e-mail and myspace. I always feel like I'm missing out on something when I don't. The only time I go for a few days without logging in, is when I'm on vacation! Take care!


• India
3 Aug 08
so many good friends i have made at mylot who are from all over the world.naturally i would not be able to meet them personally.so computer is my only means of keeping connection with.what will i do without computers???????????????

• India
3 Aug 08
ya you are rite my friend without that how can we meet our friends daily rite.