Does your dog follow you everywhere?

Singapore
April 2, 2009 9:58am CST
My dog follows me everywhere I move in the house. When I'm in my room, she'll be right there. When I'm in the living room, she'll be there. When I sit on one of the chairs in the living room, she will jump up, squeeze and sit next to me. Sometimes, I move away without her notice. If she realizes it, she will dash around the house until she finds me. But there is one room which she does not follow, that is the washroom. She will just sit outside the door and wait till I'm out. She is so cute and adorable. Is your dog sticky too?
5 responses


• United States
3 Apr 09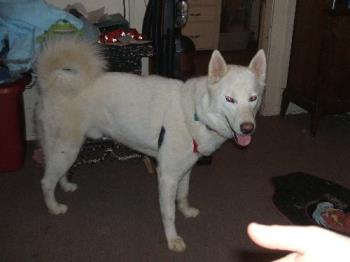 ok yeah my puppers is my shadow. I'm like mom to him I guess. he squeezes his puppy but between me and my SO and pushes my SO off the bed or off the coach or just plain away from me. I think there is a bit of jealousy there.




• United States
2 Apr 09
Yes my dogs follow me every where I go, in each room, outside, every where. I constantly have an audience that sticks me like glue, but I wouldn't have it any other way...lol