Do You Ever Have One or Two Of Tohes Days When It Seems You Can't Get Motivated?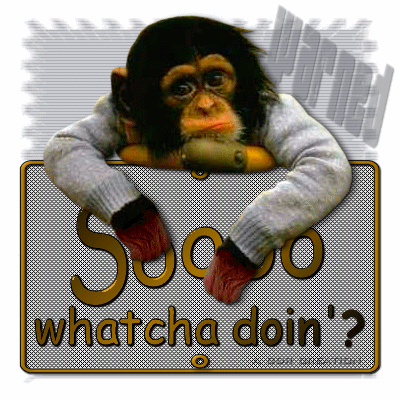 United States
June 2, 2009 10:37pm CST
Once in a while I get up in the morning with the best intentions. I get in the shower, have breakfast, walk the dog and then come home and make a list of things that i would like to accomplish during the day. SOmehow I feel if I can get all or most of these things on my list accomplished it will give me a great feeling of satifaction when they are finished. Like I put my day to dood use and really made a difference for me and sometimes for other people which makes me even happier. Do any opf you have days this way? I'm sure plenty of you have. Then don't you get certain days once in a while where you wake up not feeling quite as ready to go out and attack that day with all you got and right before you leave the house or shortly after you run out of steam and all you want to do and have the energy to do is just chill out in peace and quite with a good book, a craft, watch some movies or television, make a meal or even order in and then end the day with a hot shower or bath to relax and then get a good night's sleep?If you do this every once in a while do you feel guilty about it or do you figure you can just catch up and start all over again tomorrow? What is your absolute guilty pleasure to do if you do this for a day. is it something really big or just something simple you enjoy. Share with me.~D
4 responses

• United States
4 Jun 09
Hi dfinster..I have more days of not having any energy than havcing some. I alwasy seem to wake up with good intentions on what I am going to do for the day,but then my body tells me I will not be doing what I had planned to do becasue it is just going to be able to do it today. You see I suffer from fibromyalgia and I have more bad days then good ones. It always seems on the good days I have so much to do and that I have fallen so far behind that I try and do to much and then I have to suffer for it the next few days. So I have learned the hard way I only do what I feel i am able to do each day and not feel guilty about what I didn't get done becasue there will hopefully be another day I can do that. It helps immensely to have a husband and family that understands my illness and are very supporative of me. flutterby

• United States
4 Jun 09
I try to keep myself disaplinded, but sometimes I fall off the wagon. I do plan things, but I get so darned tired from work and whatever else that is going on at the time. But for the most part I give myself a pep talk and do what I have to. Only once in a great while do I just chill for the day. Usually on a Tuesday as it is my day off, and I sleep late and stay in my jammies, and I am very lazy. I tend to sit on my laptop and catch up on everything.

• United States
3 Jun 09
I have lots of days where I start out with the best of intentions and then get little or nothing done. Then I remind myself that I am retired and I can always do things some other day

Most of my days are spent acting as if I am out of steam and I don't get anything accomplished other than sitting at this computer doing what little work I can find online. But, you should keep in mind that I am a lazy man, not a go getter type


• United States
3 Jun 09
I seldom get those days. Too many people depend on me to show up, and get stuff done. Even on vacation, it is to get stuff done. I think being online is always my guilty pleasure. I am going to have to line out a few more, though, as it is good for you to have down and relaxed days. My favorite place to go to have that kind of day would be our newly remodeled library. It has such a calm and peaceful atmosphere, and no chores looking me in the face saying they have to be done.