Does your city or a nearby city have a pretty clock tower?

United States
4 responses

• United States
15 Jan 10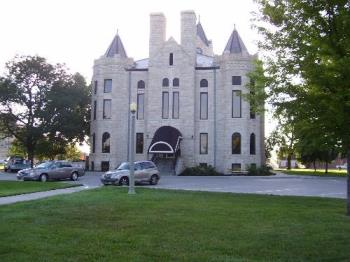 Our courthouse has a very nice clock tower. I will have to look for it to post some time. The courthouse itself is limestone and I think is on the National Historic Register.

• United States
14 Jan 10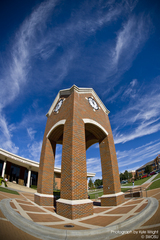 My college has a clock tower that is really nice. Our school is very proud of it and they have a reason to be. We do easter celebrations and have some other social get togethers around it so the benches and stairs are perfect for the students that come out to enjoy the weather, friends, and more while under its shadow.

•
14 Jan 10
HI! No, there is no clock tower in the area! The nearest one I think it is in Varna, but the city is 90km. far from the city where I live! There are only several big and lovely clock towers in my whole country!

• Daytona Beach, Florida
14 Jan 10
I live in south daytona and I don't know of any clock towers in the area. However, I remember there was a clock tower I believe on the church in St. Augustine where I grew up. It was noisy when the wind blew just right and the bells could be heard on the island where I lived. Of course the Catherdal where the clock tower was wasn't too far off from the bridge of Lions.