Mulch, Mulch, and yet more mulch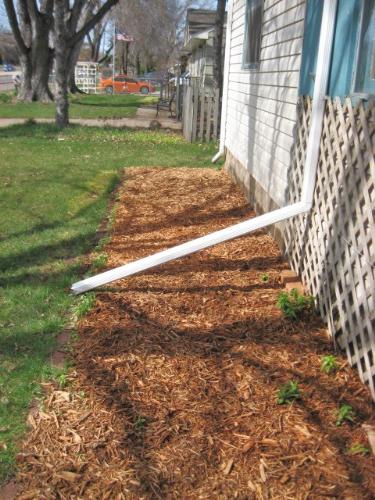 United States
April 10, 2010 4:37pm CST
Been a busy bee today with the flower beds surrounding the house. This is the area in front of the house where I laid Cyprus mulch. This area has lilies, Lily of the valleys, jacobs Ladder,Columbine, Astillebes, and Snow on the mountain. Mulch is great as it holds moisture in it saving on watering the areas. Do you mulch your flower beds or gardens? What kind of mulch do you use? As always..... HAPPY POSTINGS FROM GRANDPA BOB!!~
8 responses

• United States
10 Apr 10
I haven't mulched before and haven't really thought about doing it this year. Most of the plants (flowers, bushes, and trees) I have in the ground are drought resistant native plants (I live in southern NM). The other reason I haven't thought about mulching is that most of the plants are in rock gardens. I usually only have to water once a week, even in the heat of summer. I haven't killed anything yet. I may consider mulching my garden, but the garden is in 15 different planters (because I live on nothing but rock; there's no soil to speak of). The garden is basically new this year, so I'm seeing how it goes.

• United States
11 Apr 10
Tis the season, is't it wonderful. I love Lily of the Valley, I hope mine come up this year. I remember them when I was a kid, my mom had bunches of them growing down the side of the house. Have you ever used the black ground cloth in the garden or the flower bed? Its really nice and inexpensive, it helps so much with keeping the weeds down. My son likes to put straw down as mulch in the garden. It helps keep the weeds down, moisture in and doesn't let it get muddy from the rain. I think using the mulch makes the flower beds look so much nicer.

• United States
11 Apr 10
When I need mulch I can get it for free at our "transfer station" which is where we recycle, and they grind up tree branches, etc. I will probably mulch after I put in my veggies this year.

• United States
10 Apr 10
When we do have money for mulch, we buy the cheapest and all I know is that it is a black mulch, I don't know what it is called..

• United States
14 Apr 10
As it is, we have had a few days of nice weather and then more rain...so we havent got as much yard work done yet...but then we dont usually until May here in Michigan...so what we have got done looks good already!!

We have cut the grass once and cut back the weeds that were left over from last year....so that is a good start and looks so much better!!

although I am anxious to get out there are get in some flowers and start making it look good out there....we will be out there alot this summer and I want it to look really good....I hope anyway...LOL congrats on getting a good start on yours and Happy Mylotting!!

• United States
11 Apr 10
i usually get the black cedar mulch.i love the smell of it. my neighbor on the other hand,uses this stuff mixed with pig poo..

..while i'm sure it fertilizes,OMG the smell is awful.

• Mangalore, India
11 Apr 10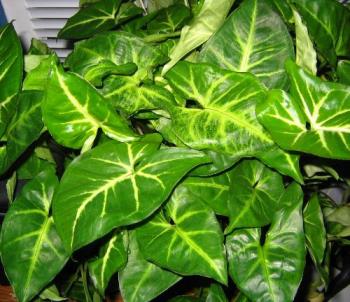 Hi BOB, I have quite a large garden with many trees and plants .Now most of the trees are, in fact have already shed their leaves which is collected each day after sweeping and put on the flower beds. They get soaked each day when I water and when it rains in a months time they would begin to disintegrate and mix with the top soil and this is excellent for the plants.I never ever have bought any fertiliser so far .The leaves and the kitchen waste takes care of all my plants needs..

• United States
11 Apr 10
This all sounds very beautiful! I bet your flowers are going to be pretty and I bet they will smell good! I love flowers but I don't know anything about raising them, I hate to say. Mother really loved flowers, too. She knew more about them than I did and before her mind got bad, she could tell you what kind they were. Kathy.