Bowling Has Gotten Too Expensive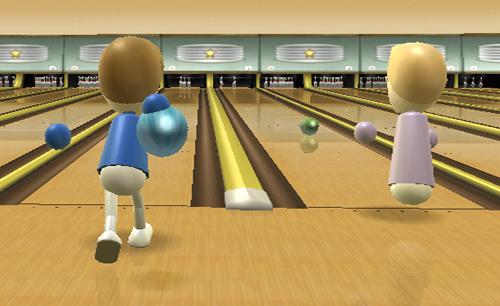 United States
May 1, 2011 2:03am CST
I remember the days when you bowled with one ball... your shoes were ½ the price of your regular shoes. A bowling ball was a couple week's league dues. A towel was under a dollar and to 'shine' the ball was a machine that required quarters. Today bowling has become WAY too expensive. These are some averages
Open Play Bowling
- Game/1 Hour: $2.50 / $20 League Bowling $15/week + sponsor fees (one for each league) + USBC fees (once a season)
Bowling Ball
(the average 'league bowler' has 4-8 balls) High-Performance Ball $259 - $300 + drilling (usually ~$20) Entry Level Ball - $79 - $130 + drilling Spare (Plastic) Ball - $50 - $200 + drilling
Bowling Shoes
Non-Performance Shoes (each shoe is the same) $50 - $100 Performance Shoes (left/right hand dependent) $150 - $300
Bowling Bag
One Ball - $50 Two Ball Roller - $100 - $175 (almost EVERY league bowler has at least 2) Six Ball Roller - $300 - $400
Accessories
Who knows what else you will need. Resin, towel, grips, tape, supports (they can get EXPENSIVE)... list goes on with what else you are putting in that $300 bag! Easily a leisure bowler could spend in excess of $1000 ( 2 performance balls, spare ball, 3-ball roller bag, shoes, accessories) just in equipment. Bowl in 2 leagues a week and that is $30 minimum plus a couple days practice... another $30... you are getting into the range that it takes to play GOLF. A plastic bowling ball is the most expensive piece of plastic ball I know of. Is the price of bowling getting out of hand or is it just keeping up with inflation (am I THAT old???) Thanks

Zelo

9 responses

• United States
3 May 11
I agree it is getting expensive, but the main culprit is inflation. According to nongovernment sources, inflation is 10%
right now
. It's time we do something about it, audit the fed, legalize Constitutional money (gold and silver) by repealing legal tender laws, etc. We don't need or want a central bank and fiat currency. I love bowling, and I really can't afford it anymore


• United States
1 May 11
Ah, that's for people who bowl for sport. Buy a crappy ball, some old sweaty bowling shoes, and it won't cost too much. I only bowled a couple times in my life but it didn't cost too much. Make eBay your friend and you could save hundreds though.

• United States
3 May 11
Yes eBay is a great place but remember if you are buying a used bowling ball then you need to get it plugged (fill in the holes of the person before you) and then drill for your hand size. Also you are shipping 14-16 pounds which makes shipping a bear as well. Thanks

Zelo


• United States
1 May 11
No one in my circle of friends bowls at that level. We only bowl when we go visit my brother and sil. I think just about everything is expensive. I got my hubby a new two ball bag, new shoes and towel for Christmas on e Bay, and spent about $80. My ball is one he won in the last league he bowled in before he met me and it came with a bag. My sil had a pair of shoes she did not care for, they did not slide, and she gave them to me. That is okay, I am comedy relief more or less. I am a very bad bowler.

• United States
3 May 11
The "bowl in a league win a new ball" phenom has been something that has been catching on in the last few years and is a great way for houses to get people interested in competitive bowling. As for shoes... they are like any shoes. They take a lot of TLC to get them right. Not JUST to slide but to slide correctly. And hence the reason for a $200 pair of shoes over a $30 pair. Thanks a lot.!

Zelo


• United States
1 May 11
I agree. We used to bowl on Saturday nights plus we bowled in a league, my husband and I. We had to stop bowling so much because it is outragious these days. We hardly ever bowl anymore because of it plus the high prices of everything else as well.

• United States
1 May 11
Every once in a while I will find a special or find a time when there are reduced rates. I used to be a regular bowler and honestly cannot remember the last time I bowled. It's kinda sad 'cause I made friends and had a great time when I bowled league. Thanks.!

Zelo



• United States
1 May 11
I guess it depends on what you are doing. If you are having a party or something of that nature then bowling is a great way to get people together for a lower cost than throwing a party yourself. On the other hand, those who take bowling seriously (how can you take bowling seriously?) are spending a lot of money. Thanks

Zelo



• Australia
2 May 11
bowling is definitely a very expensive sport... i used to play bowling with my family in the past... but not anymore as it had gotten too expensive like you say... now i just do swimming... it is much cheaper than bowling... :-) take care and have a nice day...


• United States
1 May 11
It seems that every thing is going up these days the gas, the food its hard to do anything these days .