Is repolishing old stainless steel utensils is harmful?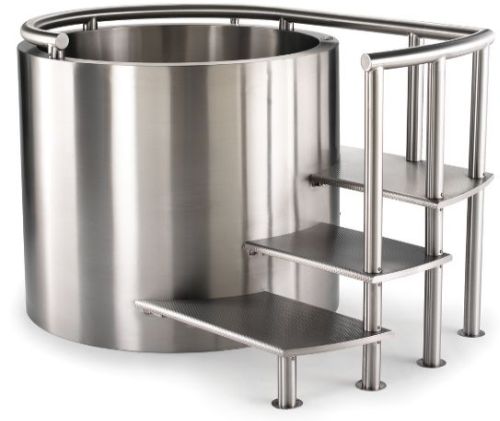 India
October 4, 2011 3:40pm CST
My sister called me yesterday regarding her new house shift. She had few utensils which was old and she wanted to make it new by giving it in shop to polish. But her neighbour advised her that repolishing old stainless will be harmful and spoil the food. I have never heard of it as most of my friends does a polish, when vessels have old look and when they want it to shine and look brand new. Since she is moving to new house, she doesnot want to throw the old one, but wanted it to look new. What type of products used in polishing? Will it turn to be harmful to food we store in stainless.?
5 responses

• United States
10 Oct 11
I really don't think it is harmful if you use the right stuff to polish it with.

• India
11 Oct 11
True Steph! Natural stuffs are best to repolish than chemicals.

• United States
5 Oct 11
I think tht owlwings pretty much answered this for you. I was just going to mentiom that I don't believe it's harmful at all, but it seems he went the extra step as to say what it is they clean the items with. It's good to know it's natural earth materials.

• India
7 Oct 11
Yes you are right too. I will go with my sis for polishing. And will recheck before hand what materials he use for repolishing purpose and look for natural earth substances. Thats really good tip to know before polishing.

• Philippines
5 Oct 11
I have never heard any stainless steel to be dangerous when re polished. Think about that stainless knife? we don't have any problems about it. About stainless pots and pans, nope, there is no problem about that too. I guess when it was newly polished, you just need to wash it off thoroughly with water to remove any residue of the polished area, and that's it, it's good to use


• India
7 Oct 11
Ya a good example is the knife. Nice if we do a double wash well with water, its good to use. Thanks strawberry will let my sister know about this.


• India
5 Oct 11
Is the chemicals has any impact on food or health?, this gives me worried if i allow her to repolish. But as Owlwings said, cleaning them well before use will help to stay safe.

• Cambridge, England
4 Oct 11
Repolishing stainless steel is very unlikely to be harmful. The usual materials used are 'fuller's earth' (a very fine clay) and, perhaps, an acid. Cleaned stainless steel is exactly the same as if it were new. As a precaution, it would be wise to wash the cleaned articles in soap and water before using them. Other metals, such as aluminium and iron cookware, will need seasoning, just as you would season a new article. This is done by heating the cooking surface of the pan in contact with fat or oil and then allowing it to cool. This creates a surface which is (to a certain extent) "non-stick" by bonding the oil molecules to the surface of the metal. You can also do this to the interior of stainless steel pans. Cleaning of pans and cutlery is mostly 'cosmetic'. It is meant to restore the bright, unscratched look of new metal.

• India
5 Oct 11
Thats really nice to know it is not that harmful. Clay and acid is fine and true it is always wise to clean them with our washing agents before using. Interesting to know how seasoning is done. I rarely use aluminium and never seasoned. Can we do this at home itself or does it need a professional way to season or polish. Can i buy from shop? Its a useful information for me and my sister Owlwings!!