crzay food price here!!!

China
June 14, 2012 8:26pm CST
Yesterday, I had planned to make a dish using eggs. But when i came to buy the eggs, I found that the cheapest eggs in the supermarket were more than $2.5 per kilo. I have heard that price go up quickly these days, but I can not image that it goes so fast. I still remembered that the egg price at the beginning of the year is $1.5 per kilo. Now the increase is more than 40%. While in the period, our income is still decreasing!!!
6 responses

• Kota Kinabalu, Malaysia
20 Jun 12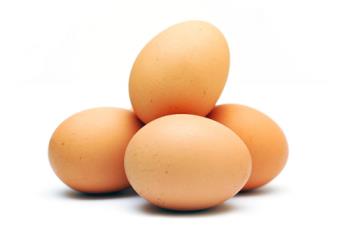 Your eggs there sell by weight? It is interesting! We here sell by pieces with different size classifications. Food prices have been on the rise. People in the lower income category is suffering and hit the hardest. If it is possible, we should try to grow some vegetable to supplement the food bill.

• China
22 Jun 12
Eggs sell in dozen is dearer than those sell by weight. Usually the egg sells in dozen is normal size and with better quality. The egg sells by weight is smaller. But to many people here, they do not care about size, they just want to by cheap eggs. Some supermarket here may have eggs on sale, a person can buy 1 kilo egg on a very cheap price somedays. At that time, many people will wait in line to buy eggs.


• United States
15 Jun 12
I am finding the same to be true here. I do not buy eggs regularly, but they have gone up in price for a dozen. Milk, bread and butter have all increased along with all cheeses and yogurt. Our weekly grocery shopping was over $100 which is really expensive for us. I was managing to do the shopping for closer to $75 a week.

• China
22 Jun 12
Eggs are the cheapest food material for a meat diet. Furthermore it is quite easy to prepare a dish made by eggs. So eggs are the routine material in my home. But now the egg price is so crazy that I find that make a dish by eggs is dearer than a dish made by fish. So now my family try to develop new fish recipes to make our meals more delicious.

• China
16 Jun 12
I usually asked the staff in supermarkets why prices are rising. They always told me that the costs are increasing, like cost of raw materials, transportation and labor. Then I said so you guys' income must increase. Their answers are always "no". I don't understand why. But obviously, the living cost in our country is higher and higher.

• China
22 Jun 12
It is said that the labor price goes up quickly these days. But I can not fear that. When I try to find a job, the salary is almost the same as ten years ago. And people around me do not earn more than before. How to get the fact that labor price goes up? The oil price goes up makes the increase of the transportation. The raw material is also goes up. I think the really fact is that the tax goes up for no reason, while makes all thing but labor goes up.

• Netherlands
15 Jun 12
If it comes to the prices it's the same over here. Also they always rice the prices before celebration days. So the eggs cost way more before Eastern, everything cost way more before Christmas. Like many people here already say: soon we are not able to buy bread anymore (which I seldom do nowadays). More and more I only buy things only if it's really needed, the price I have in my head can be payed, I shop in different shops (so know the prices), refuse to buy the more expensive subsitute plus there are plenty of things I don't buy anymore. I think the prices will only get higher. Eggs I don't buy in the nearest supermarket since they ask at least 1.80 for 10 very tiny eggs, I pay 1.25 for bigger eggs if I buy them at the Aldi (not near by) or Lidl (pity enough that shop is getting more and more expensive and frequently many articles are not available).

• China
22 Jun 12
It is quite normal for the food price goes up during the holiday time. Here even in weekeneds the food price may be a little higher than that in workdays. The highest time is usually at Spring Festival. But now unbearable is that all the food price goes up with the oil price goes up. But now our salaries are still same as ten years ago. It is hard for us to keep the life level as ten years ago.

• United States
15 Jun 12
Yes it is not fair, and it is just keeping us in this slump. Prices go up, income goes down. I wish they would do something to fix this. It is getting hard for people to live. I feel your pain trust me.

• China
22 Jun 12
With the technology develops, people can produce more products than 20 years ago. If that is true that means our income should increase, if with the same income, the price should goes down. But the fact is totally different. In my opinion, the tax is so great that we can not bear it anymore. The one get most from the development is the government, while common people like us who is the producer of the value can not get fair payment.