Show Us The Money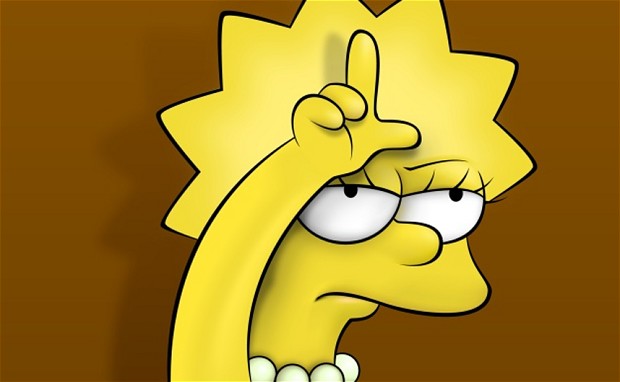 China
May 3, 2013 4:10pm CST
I wonder if those who have made payout for the 15th could remember how much they have in their earnings? Because, I don't see any indication any where in the site here. I can understand this since this going to be the last payout but shouldn't mylot at least send a personal email notifying the members concern on the amount of earnings? It is not the amount but the principle here.
6 responses

• United States
4 May 13
I know the approximate amount I will be paid because I track all of my online earnings in a spreadsheet. I think they didn't bother adding anywhere to track earnings on the redesigned site because they've been planning right along to terminate the earnings program. I do have to wonder if all the earnings and payment information has been preserved during the transition. There's an issue with a portion of the discussions from the old site, and all of the content that was posted by users with canceled accounts may be lost for good. Hopefully they were a bit more careful with the other stuff.

• China
4 May 13
The least mylot could have done was to send notifications since mylot2013 or whatever it is going to be called that you've made min. payout of $5 and that you will be paid $X as this is will be the last payout. I don't see how it could not be done since it is so relatively easy for me here literally speaking.

• United Kingdom
4 May 13
I think My Lot will only pay people if they have more than 5 dollars of earnings and do this on or before 15th May. On the old site it was so very easy to see the earnings that I have got and would be soon coming to me. On this new site I don't see them at all. I am hoping I will get around 7 dollars and 95 cents. Good luck to everyone.



• Philippines
4 May 13
I can't find my money. I put a lot of effort in earning it. I never got any notifications that it will be gone or I should withdraw it before they change the layout and all. I think it's very important that myLot should have told us about this. Many are saying that money is not important to them. But for me, money is the main reason why I joined here. And then I enjoyed discussing so it's like a bonus. Earning money was one of myLot's selling point. They should tell us what happened with it.

• Canada
4 May 13
They did send an alert about the earnings program ending... I guess you didn't see it :( They said that anyone who has been active in the last 30 days and who had a minimum of $5 accumulated would be paid on the usual schedule (on or about the 15th of May). There would be no need to withdraw anything because we've never had to withdraw. To answer the original question... no I don't remember exactly what I had earned but I have a rough idea.

• United States
4 May 13
They did warn us, but the warning came the day before the redesigned site went live. That's part of the reason so many users are upset about the changes. If you had more than $5 in your account by the time the new site launched, you will be paid on or before May 15th. If your earnings were less than $5, then unfortunately you will not be paid.

• China
4 May 13
Like the rest, I can accept that the earnings will not be shown in this new format. However, I firmly believe that it is the responsibility of the admin to send notification to every member who had made min. payout for the last payment about the amount earned and the date to be paid - for the last time. With a nice parting last sentence where it says "....and mylot thank you for your services here." So callous and insensitive of them for failing to here.

• United States
3 May 13
You make a good point. I have a good idea of my earnings, give or take a couple of pennies. I don't know about you, but I sure do miss the old myLot.

• China
4 May 13
As I've said, it is not the amount but the principle. The least they could have done was to send the notification to the members who made min. payout and the amount due. In addition to members who did not make it as well, thanking them for their support. Mylot owes it to each and every member here for what it is and where it is today but their action so far does not speak of their appreciation. So much about being grateful.

• United States
4 May 13
@artemeis
I hear you. I, too, think there should have been much clearer communication with this subject. I also believe that everyone should have been cashing out on the 15th, not just those of us with at least $5. I'm really beginning to not like the way some of these sites operate. I spent the last few days trying to apply for another ptp site. I really thought that I was following the instructions carefully. I got a notification that I would not be accepted to the site. When I tried to send an email to find out what I did or did not do to cause me to not be accepted, I could not even log in to the account. Of course, the email was quite vague. They did not feel it was their place to communicate properly with me. What a joke. I'm not laughing.

• United States
3 May 13
I remember mine because I was on the site the day before the update. I noticed it had gone up to one penny. It was almost, but not quite to the original $10.00 minimum.

• China
4 May 13
Fair enough but this is an exceptional case where mylot is no longer going to pay us for our efforts. The least they could do for those who made it for the min. payout which is $5, is for them to send a notification in the form of an email notifying them and thanking them. Also, if they had been more sensitive enough to notify those who did not make it but still thank them. How's that for being grateful to people like yourself who is responsible for its position in the internet.

• Sri Lanka
4 May 13
cool .i'm not withdraw mylot money yet but more people are said like this matter