The Origins of Salsa Music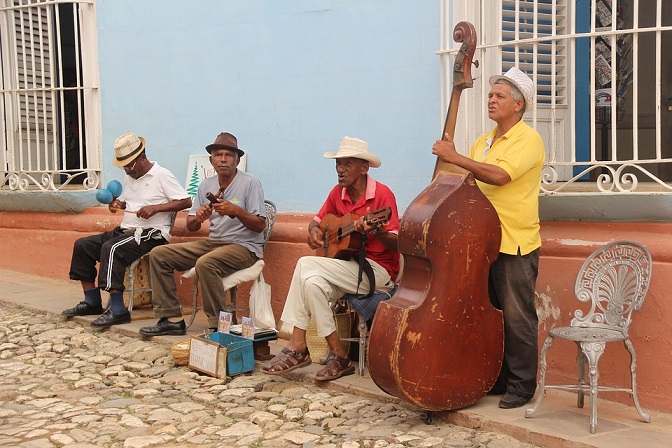 Austin, Texas
August 27, 2015 8:42pm CST
Quora is a Q & A website. Joined the community a few years ago but haven't been very active there. However, if ever you have a topic and need to do a little research, check this site. There is probably a question you can find on the topic with various answers provided by experts on the subject to people who don't have a clue! Since America is trying to reestablish relations with Cuba, might be a good idea to update myself on Cuban culture, traditions, history, art, music, etc. Did you know "salsa" was a marketing term invented by American marketers to serve as a catch-all word to lump various forms of Cuban music together and sell it to the Americans? (Med)

This page may be out of date. Save your draft before refreshing this page.Submit any pending changes before refreshing this page. Hide this message.QuoraSign In 8 Followers Last asked: 67w agoQuestion Topics Salsa MusicLoading...Question StatsViews643Follo
6 responses

• Roseburg, Oregon
28 Aug 15
I might look into the culture of Cuba,.


• Jamaica
2 Sep 15
I loved it there and my adopted daughter was there for four years studying so I got to know it well.

• United States
2 Sep 15
Well, I did not know about Quora, and I certainly did not realize that salsa actually referred to Cuban music.

• United States
2 Sep 15
Salsa then seems to be an American term applied to old Cuban music. In any case, I do love the music and dance it produces.

• United States
3 Nov 17
Yes and some of the hits were from Cuban Music like Arsenio Rodriguez. Cuba had some nice charangas band in the 50s and 60s. When they went to NYC, they were the talk of the town.

• Austin, Texas
3 Nov 17
Growing up in Miami, Florida I developed a "taste" for the Cuban culture - the music, the food, the people. I enjoyed writing the discussion but had forgotten all about it. Thanks for commenting.


• San Marcos, Texas
2 Sep 15
Good to always get more knowledge of different things..thanks!!

• Jamaica
2 Sep 15
I first went to Cuba in 1995 - so beautiful and no crime. We just felt so safe there. The people were hospitable and just lovely. Many thanks for this link and yes - I did happen to know this.